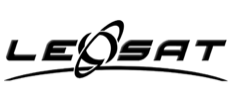 There's quite a list of items to be accomplished just as this new CFO arrives to help plan for a busy future.
LeoSat Enterprises, which is launching a constellation of up to 108 low-Earth-orbit communications satellites that will provide according to the company, 'the fastest, most secure and widest coverage data network in the world', announces that Peter Schrickel, previously Treasurer of SES satellite company, joins LeoSat as Chief Financial Officer. In this role, Peter will spearhead the finances for the company including securing funding, managing financial planning and coordinating investor relations.
Peter has more than 20 years of experience in the finance sector. Prior to serving at SES, where as SVP and Group Treasurer, he was globally responsible for enhancing SES's capital structure, diversifying funding, and implementing a treasury roadmap, Schrickel worked for Volkswagen AG where he oversaw the financing of VW's activities worldwide and ensured the capital structure and financing of new projects.
LeoSat believes that fast, reliable and ubiquitous data connectivity is required to enable economic growth for everyone worldwide. With an expected 30 percent annual growth in volume between now and 2025, the satellite data market is on the rise. LeoSat is the first company to provide worldwide coverage with extremely high speed, low latency, and a strongly secured data network that sets new standards in satellite performance. The system provides point-to-point data connections to and from anywhere on Earth without the need for any terrestrial landings.

Mark Rigolle, CEO of LeoSat said that Peter brings financial market expertise and broad experience in finance, having held senior positions for companies such as SES and Volkswagen and leading investment banks including Deutsche Bank, and Chemical Bank. His expertise and proven track record in managing funding for the SES acquisition of O3B is an area which is extremely relevant for a growing satellite communications company like LeoSat. Peter's appointment strengthens the LeoSat Management Team and his contribution will be instrumental as they take their next steps in bringing this unique new solution to market.
Peter commented that he is excited to be joining LeoSat at this pivotal point in the company's evolution. LeoSat's Low Earth Orbit constellation comes with a unique set of attributes which are already receiving significant attention from both the commercial and government sectors and he definitely sees LeoSat as a game-changer in data communications, enabling new opportunities through previously unavailable levels of performance combined with true worldwide reach.
LeoSat recently announced that SKY Perfect JSAT had entered into an agreement to invest in LeoSat to open up new markets and deliver business growth. LeoSat is currently working with Thales Alenia Space, a company with expertise in designing and manufacturing LEO satellites, to finalize the manufacturing plan, paving the way for the production and deployment of the entire constellation. LeoSat will be at the World Satellite Business Week event in Paris from September 11th-14th.