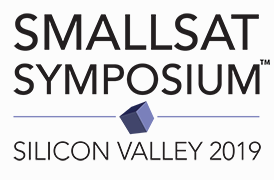 Disruptive changes must be understood... and before it is too late! The upcoming 2019 SmallSat Symposium, February 4th - 7th, will be addressing very real issues with very real solutions from a list of experts that are growing daily.
Small sats have caused quite a disruption on many fronts, and dealing with these issues and new technologies will no doubt shape your future.
The Fourth Annual SmallSat Symposium returns to the Silicon Valley Computer History Museum for 2019. Here, leaders of the SmallSat industry gather to share the latest trends and collaborate on new developments.
Registration up through November 30 will save you $200.
At the SmallSat Symposium you can expect:
Leading industry presenters, ready to help in navigating the dynamic SmallSat industry
Roadmaps to expected changes and what to do about them.
Creative ideas, new methodologies, and discussions of new technology.
A comprensive event including many different types of sessions covering the whole spectrum of SmallSats.
Complimentary meals, refreshment breaks and networking events.
Hosted by SatNews, an industry leader is satellite news, media and events for over 30 years, the SmallSat Symposium is tailored specifically for you to understand what it takes for you and your company to secure market share and take part in the next stages of growth.
SatNews also knows the importance of interpersonal connections, and strives to provide a cohesive event with plenty of opportunities to network with both established organizations and new space entrants.
What makes the SmallSat Symposium different?
A focus not only on new technology, as well as the business environment shaping its implementation.
Their commitment to a cohesive and complete attendee experience.
Enlightening and diverse speakers with deep industry experience.
Their commitment to your privacy.
Exceptional complimentary meals and refreshment breaks.
A comprehensive and fluid exhibitor/sponsor experience.