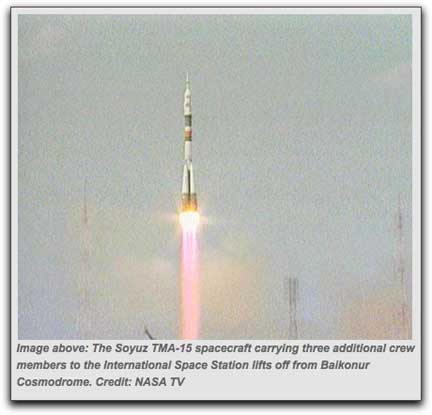 Flight Engineers Roman Romanenko, Frank De Winne and Robert Thirsk of the 20th International Space Station crew were successfully launched in a Soyuz TMA-15 from the Baikonur Cosmodrome in Kazakhstan at 6:34 a.m. EDT Wednesday to start their six-month stay in space.
Expedition 20
marks the start of six-person crew operations aboard the International Space Station. All five of the international partner agencies —
NASA
, the
Russian Federal Space Agency
(
Roscosmos
), the
Japan Aerospace Exploration Agency
(
JAXA
), the
European Space Agency
(
ESA
) and the
Canadian Space Agency
(
CSA
) — will be represented on orbit for the first time.