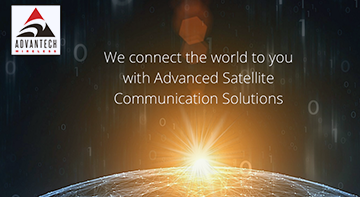 Baylin Technologies Inc. ("Baylin") (TSX: BYL) has announced that the company's Dorval, Quebec subsidiary, Advantech Wireless Technologies Inc. (Advantech) has expanded their Latin American operations by opening a new office and service center in Brazil.
The new Brazil office and service center have been opened to meet the growing demand for Advantech's new line of Second Generation Gallium Nitride (GaN) technology based Solid State Power Amplifiers (SSPAs) and Block Up Converters (BUCs). The new office will provide customer service and support as well as sales, training and timely delivery of finished inventory stock. The new office is conveniently located in Rua Capricornio, a suburb of Sao Paulo.
Executive Comments
Eduardo Alecci, VP, Sales LATAM, said that Latin America is an important and growing market for Advantech. Expanding the company's operations and service center in Brazil reinforces the firm's commitment to the customers and will guarantee that all services and support requirements are addressed promptly.
Cristi Damian, VP Business Development at Advantech, added that the official opening of the new Advantech location is a testament to the firm's Brazilian customers. Advantech has had a presence in Brazil for more than 20 years and the company has contributed to major technological achievements in the satellite broadcasting Industry there. It is vitally important to have direct contact with the customers and be able to offer turnkey solutions, including installation and repair services. In addition, Advantech intends to collaborate with local industry partners to promote advanced 5G Cellular, SATCOM and Terrestrial Microwave Solutions based on the firm's more than 30 years of R&D expertise.
Join Advantech at SET EXPO 2018, the largest technology event for media and entertainment in Latin America, from August 28th to 30th. The show is located at the Expo Center Norte Red Pavilion and Convention Center, São Paulo, Brazil.