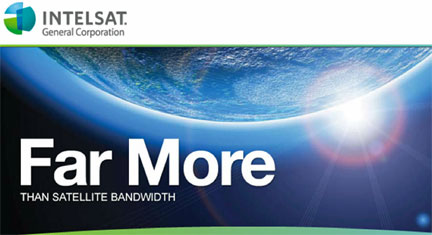 An announcement by Intelsat General has brought more attention to a small, flat panel antenna that has been designed and produced by Gilat Satellite Networks Ltd. (Nasdaq: TASE: GILT).
A wholly owned subsidiary of Intelsat S.A. (NYSE: "I"), the antenna has presented "unprecedented performance" in sending and receiving signals from a high-throughput Intelsat EpicNG satellite. A series of tests were performed using Gilat's BlackRay 71 airborne terminal, which is mechanically steered by a 6x6-inch flat panel array. Data was sent from the small antenna to the recently launched Intelsat 29e satellite at a rate of 3.9 Mbps with an efficiency of 0.26 bits/Hz. This compares to an uplink rate of about 1.8 Mbps and efficiency of 0.09 bits/Hz achieved with a conventional Ku- widebeam satellite. This link was effectively two times the rate and almost three times more efficient than traditional widebeam satellites.
The Gilat terminal is designed for a new generation of small Class III Unmanned Aircraft Systems (UASs) that are coming into service for Intelligence, Surveillance and Reconnaissance (ISR) operations, and other non-military government and commercial applications. The initial demonstration was conducted at the Federal Aviation Administration (FAA) UAS test site in Blackstone, Virginia, and was attended by representatives from the US Department of Defense (DoD). This facility was opened in 2013 to support the safe and efficient integration of UAS into the National Airspace System. Additional, follow-up testing was conducted at Intelsat's Mountainside Teleport near Hagerstown, Maryland.
Skot Butler, the President of Intelsat General, indicated that the Gilat satellite receivers are more sensitive and can pick up a smaller and weaker signal better than any thought possible when ground testing was administered prior to launch.
Moshe (Chico) Tamir, Corporate VP and President, Strategic Initiatives, at Gilat added that the transmission of full-motion HD video at a bit-rate of 3.9 Mbps using only 15.2 MHz of bandwidth, all the while using such small terminals, is a breakthrough, with wide-ranging implications for both military and commercial markets.