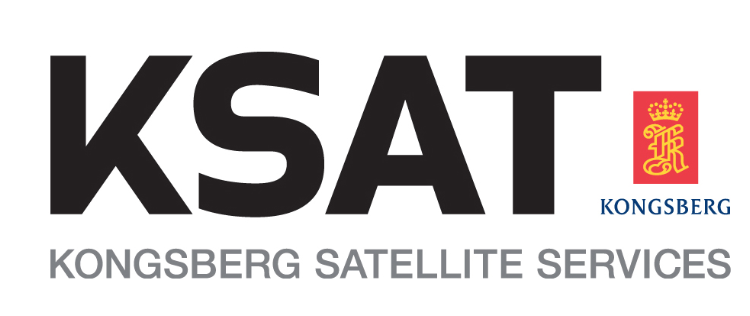 Kongsberg Satellite Services' (KSAT) new business unit, KSATLite, is "fully dedicated to providing agile and innovative ground station services for the New Space sector." KSATLite will be run as an internal incubator and operational support center for upcoming small satellite constellations and newly emerging launch vehicles. The goal of the KSATLite business unit is to provide ground communication services at a leaner price point.
KSATLite is capable of being cost-efficient through gains in standardization, that enables many missions to be shared on a common infrastructure of support, that is easily scaled to grow the network alongside the industry needs.
With a new business comes the need for folks to take the helm and KSATLite is no exception, and announces the promotion of Kristian Jenssen to director of KSATLite, who will be leading this new unit.
KSAT President and CEO, Rolf Skatteboe commented that Kristian is an incredibly hard-working leader who is committed to the New Space industry, and helping it grow. As an experienced aerospace engineer, Kristian brings a very technical approach to working directly with customers to provide a scaled and efficient communications solution. I have every confidence that this new business unit will become a growth sector for KSAT, and they look forward to supporting new missions with a more dedicated approach.
The success of the KSATLite network has proven that there is a real need in the industry for a dedicated ground solution that is easy to use and available at a lower cost basis. Kristian Jenssen notes that one major benefit of the KSATLite network is that it is live today, supporting over 10,000 passes a month, which enables new missions to receive support instantly, without incurring any risk of delay that might occur for systems that are untested or may require more modification to enable interoperability. With KSATLite they have used a very flexible software-defined ground radio system that allows them to support all of the major standards in satellite and launch vehicle communications. They also utilize a software-optimized scheduling system to enable them to support many different missions, which in sharing the basic infrastructure costs among more users, allows each mission to receive support at a much more affordable pricing structure.
Building on the foundation of expertise that KSAT has acquired through over fifty years of ground station service operations, KSATLite is able to leverage many of the key strengths of the existing infrastructure. For example, all KSATLite sites are compliant with government standards of security, requiring a high-degree of physical security and information assurance.
The KSATLite business unit will also continue to support new missions in obtaining ground station licenses at each location of operations, enabling customers to avoid learning new regulatory processes.
Jenssen added that with strong relationships with each of their regulatory partners, they are able to help guide their customers through the processes, enabling efficient and clear paths toward licensing. Combined with the strength of the operations excellence that enables KSAT to support hundreds of spacecraft every day, KSATLite brings an innovative approach to sharing standardized hardware via software scheduling that enables a revolutionary breakthrough in access.
Skatteboe added that KSATLite focuses on end-to-end services. It is one thing to build ground stations, but to provide dependable end-to-end services where data is reliably delivered is something else. Here KSATLite has an unprecedented position.
He continued to say that the creation of the KSATLite business unit will enable the team to further build upon success and provide even more dedicated support to the New Space market segment. They have been very pleased with the positive reception of customers currently using the KSATLite network, and are eager to keep pace with the increasing demand for this type of innovative and flexible support.