For the first time, Chinese certification has been received for a SwiftBroadband ACARS (Aircraft Communication and Addressing Reporting System)-capable modem that will be installed on the Airbus A320 aircraft series—the certification is the Civil Aviation Administration of China (CAAC) Validation of Supplemental Type Certificate (VSTC—which is developed and owned by Avionics Support Group Inc (ASG) for the SwiftBroadband Unit and Delta G for the antenna).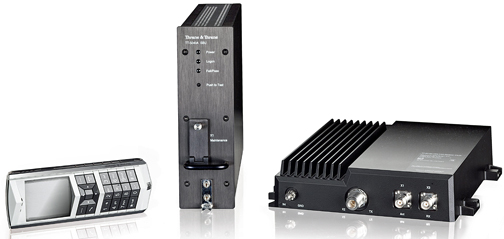 The product to receive this certification is Cobham SATCOM's AVIATOR 300D system. This Supplemental Type Certificate (STC) means that Chinese airlines and Chinese-registered aircraft can now order and install the Cobham solution on the Airbus aircraft A319, A320 and A321 to benefit from improved communications, connectivity, flight safety and operations on-board.
Enabling cockpit connectivity for ACARS over SwiftBroadband on the Airbus aircraft, AVIATOR 300D uses Inmarsat SwiftBroadband IP data and circuit-switched voice capabilities to provide services such as aircraft flight tracking information and Ethernet ports for connecting devices such as Aircraft Interface Devices (AIDs) and Electronic Flight Bags (EFBs) for the pilots to obtain real-time information including graphical weather updates. AVIATOR 300D also has the bandwidth to send the real-time data of the aircraft health monitoring systems, such as engine monitoring.
The AVIATOR 300D system, which features the compact and lightweight Intermediate Gain Antenna IGA-5001 to ensure a low profile on the fuselage, provides for fast and reliable connectivity on the Inmarsat SwiftBroadband I-4 satellite network. The system supports high quality, low-cost voice calling and the full complement of data services and provides near global coverage, on the ground or in the air. Further advantages include recurrent maintenance savings due to the high reliability of the AVIATOR system and recurrent weight savings (approximately 50 to 150 lbs.) over traditional legacy SATCOM systems.
The full Cobham SATCOM AVIATOR range includes the revolutionary AVIATOR S series, AVIATOR 700 and 700D, AVIATOR 350 with High Gain Antenna (HGA), AVIATOR 300D with IGA as well as the exceptionally compact and lightweight AVIATOR 200 with Low Gain Antenna (LGA).