Speedcast International
(ASX: SDA) has signaled growing industry acceptance for Global Xpress-powered services from
Inmarsat
(LSE: ISAT.L) by adding more than 350 ships to the service roll-out plans that were announced one year ago, including a number of high-end vessels in the energy, cruise and leisure markets.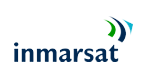 Adding to the initial commitment to deploy Fleet Xpress onboard approximately 2,000 vessels over five years, the additional provision has been agreed to satisfy healthy demand from Speedcast's more bandwidth-hungry vessels in cruise and leisure markets, which could also use a stand-alone Global Xpress service to satisfy bandwidth demand. Alongside the addition of the high-end vessels, Inmarsat is also broadening their commercial partnership with Speedcast in the Greek maritime market, further to the strategic alliance formed last summer.
Speedcast provides complete managed communications and IT solutions in the Cargo, Offshore, Cruise and Fishing vessel sectors. The company recently became the first Inmarsat partner to integrate the digital base platform (formerly known as SoftNSD) into their service offering. This allows Speedcast to offer value added solutions and applications over the company's own SIGMA Gateway, encouraging third party application providers to develop innovative, content-rich applications over Fleet Xpress. Applications covering real-time analysis of data for engine monitoring, weather information and fuel consumption rates, etc., can deliver real gains in operational efficiency, safety and compliance, IT security and crew welfare.

Fleet Xpress has already secured commitments covering more than 10,000 ships within 12 months of launch, reflecting a strong level of confidence in this new service. The milestone was reached earlier this year as a result of contracts with individual ship owners, commitments from strategic partners, such as Speedcast, and transitioning agreements with existing Inmarsat customers.

According to Ronald Spithout, the President of Inmarsat Maritim, this is a very important strategic move for Inmarsat. Speedcast is one of the leading players in the maritime, land and energy industries and, after the recent acquisition of Harris CapRock, has a huge presence in the Offshore and Cruise markets. This underlines Inmarsat's increased commitment to Speedcast's markets by providing high-bandwidth services either via Fleet Xpress with its L-band back-up or directly through a stand-alone Global Xpress service.

Athina Vezyri, EVP, Maritime, of Speedcast, commented that adding more than 350 vessels to the company's arrangement with Inmarsat across Global Xpress-delivered services demonstrates Speedcast's confidence in the service. There is a clear willingness from ship owners and operators from multiple segments to make reliable, high-speed connectivity a priority for safe and efficient vessel operation. Inmarsat services, together with the SIGMA Gateway platform that enables innovative new applications, will be one of the key components of Speedcast's product portfolio.