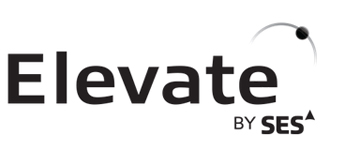 Cable Channels Nigeria Ltd. (CCNL) is a company licensed by the Nigeria National Broadcasting Commission (NBC) and is the certified content aggregator and platform owner for the free-to-air DTT and DTH platforms in Nigeria—the company is playing a key role in the Nigeria Digital Switchover (DSO) process by getting channels onto the land-based DTT network and onto satellite as DTH, both offered under the brand FreeTV.
SES S.A. (Euronext Paris and Luxembourg Stock Exchange: SESG) is also involved as the firm has announced an Elevate training program with CCNL that will run for four days and will see more than 50 installers being trained with hands-on knowledge of installing a satellite dish. In May of this year, SES and CCNL signed a multi-year agreement to provide a strategic and reliable video platform via SES's prime orbital position 28.2 degrees East for the provision of DTT and DTH broadcast platforms in Nigeria. The pilot phase signaling the start of the DSO commenced with the switchover in Jos.
In addition to providing capacity and managed end-to-end services, SES—with their Elevate installer training program—will now help ensure that CCNL's customers receive the best service for the installation of their satellite reception equipment.
According to Rajiv Mekkat, the CEO of CCNL, this partnership with SES will help bring digital switchover nearer to completion, which is a clear benefit to the Nigerian consumer. With the pilot phase of the switchover to digital terrestrial broadcasting in Nigeria well underway, the roll-out of digital satellite services is another example of DSO creating jobs and opportunities for Nigerians. The Elevate program provides consumers with the means to have satellite equipment professionally installed by accredited installers, creating more skilled jobs in Nigeria.
Paul Freeman, the SES Vice President of Marketing remarked that the Elevate training program was borne out of a need to complement the satellite and digital television roll-out on the African continent with quality installations and also serves to empower and benefit local business growth across the digital broadcasting environment through skills development. In addition to the training sessions, installers are provided with specialized tools, free training material and downloadable manuals.