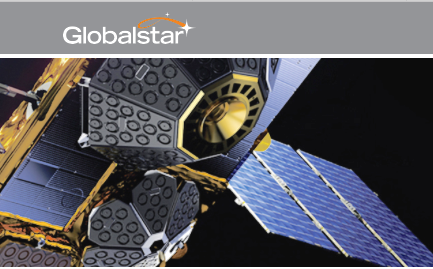 Globalstar (NYSE:GSAT) and Inmarsat will be forming a partnership to cross-sell their respective products and services, which will benefit both companies with cross-complimentary capabilities increasing their global reach with expanding international customer bases.
Both organizations own and operate their own satellite constellations, with Globalstar using a new low-Earth orbiting (LEO) type that launched in 2013, and Inmarsat using geostationary (GEO) satellites, including its Global Xpress high-speed mobile broadband constellation, which entered global commercial service at the end of 2015. This partnership combines the best of both proven satellite technologies, making it a mutually beneficial alliance.
Jay Monroe, Chairman and Chief Executive Office of Globalstar stated that this strategic partnership with Inmarsat will allow his company to enhance their product offerings and provide transformative communications services to more people worldwide. He added that they are looking forward to the positive impact they can make together and are optimistic about what the future holds with this groundbreaking partnership.
Paul Gudonis, President of Inmarsat Enterprise, commented on the development remarking that this partnership will bring significant benefits to both Globalstar's and Inmarsat's customers, allowing them to access a wider range of satellite products from anywhere on the globe. As a key partnership, it will have an impact that is mutually beneficial to both organizations, and he said that they are excited to work with Globalstar to develop the relationship.
Both companies will continue to operate independently of each other and the completion of the agreement will be effective in the coming weeks.