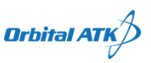 Orbital ATK's "S. S. Gene Cernan" Cygnus™ spacecraft managed to break important records with their most recent mission, OA-8, that was launched earlier this month. Now that the spacecraft is back on Earth as of Monday notification of the records broken were announced that included...
"S. S. Gene Cernan" Cygnus™ spacecraft successfully completed its eighth cargo supply mission to the International Space Station under NASA's Commercial Resupply Services (CRS-1) contract and the spacecraft
removed the largest amount of material, approximately 6,400 pounds (2,900 kilograms) of items for disposal, during its cargo resupply missions
the "S. S. Gene Cernan" then executed flawlessly on secondary missions that included the deployment of a record 14 CubeSats into orbit from a NanoRacks CubeSat deployer
for the first time Cygnus acted as an extension of the International Space Station by supporting science experiments inside the cargo module while docked to the laboratory
The OA-8 mission officially concluded on December 18 at 7:54 a.m. EST when Cygnus performed a safe, destructive reentry into the Earth's atmosphere over the Pacific Ocean east of New Zealand. The spacecraft remained docked for 22 days at the orbiting laboratory and departed the space station on December 6.
Frank Culbertson, President of Orbital ATK's Space Systems Group said that from launch to a safe reentry, Cygnus exceeded expectations on every aspect of this mission, and that they made history by successfully hosting science experiments for the first time while attached to the space station, removed a record amount of materials for disposal and deployed the highest number of CubeSats yet on a secondary mission. Their success is a fitting tribute to Gene Cernan, one of the great space pioneers in the industry and they are proud to have flown Cygnus in his name.
The OA-8 mission began on November 12 when Cygnus launched aboard an Orbital ATK Antares™ rocket at NASA's Wallops Flight Facility. Upon arrival at the orbiting laboratory, Cygnus delivered approximately 7,400 pounds (3,350 kilograms) of cargo and science experiments to the astronauts.
Pending NASA's specific cargo needs, Orbital ATK is prepared to launch two additional CRS missions next year aboard the company's Antares rockets from NASA's Wallops Flight Facility in Virginia.