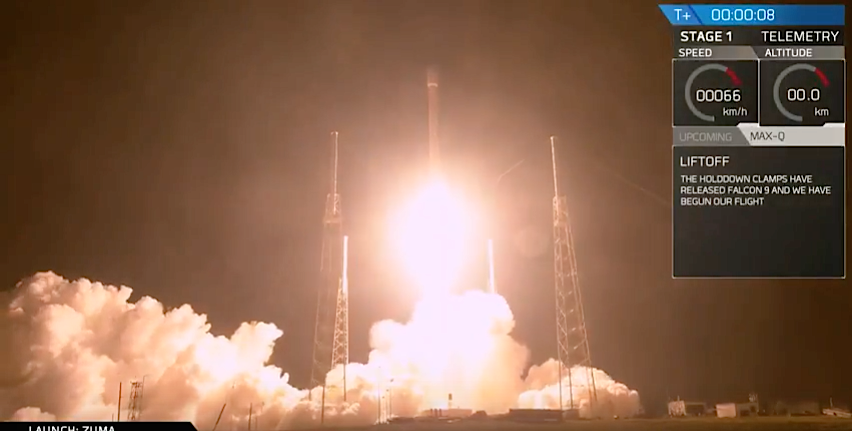 A few delays finally saw SpaceX's Falcon 9 send off of the mysterious Zuma government satellite from Cape Canaveral's Launch Complex 40 Sunday night. And right on script with the decibel count beyond healthy sonic booms announced the return of the rocket booster to SpaceX's Landing Zone 1 (LZ-1) at Cape Canaveral's Air Force Station making it SpaceX's twenty-first rocket return in a little more than 24 months.
Those in attendance were treated to a clear view of the rocket's two stages separation, that lit up the clouds as the rocket booster returned to Landing Zone 1.
The broadcast was cut off after a few minutes due to the secret aspect of the mission although the satellite is scheduled to slide into a low Earth orbit 250 miles up on a northeastern angle approximately 50 degrees relative to the equator. Northrop Grumman built the satellite for an as yet unknown government agency.
Many suppositions and guesses from professionals and amateurs alike regarding the nature of Zuma's mission range from a mission involving the International Space Station, or for the National Reconnaissance Office, perhaps experimental spacecraft with new technologies such as sensors that determine close approaches between spacecraft.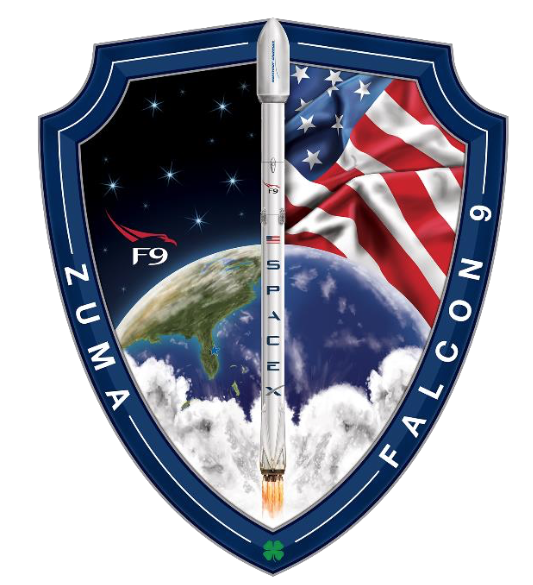 There were 18 successful launches in 2017 with no failures and this year, 2018, promises to be very ambitious with flights from three launch pads at Cape Canaveral Air Force Station, Kennedy Space Center and Vandenberg Air Force Base in California. The Zuma spacecraft launched on Falcon 9, a two-stage rocket designed entirely by SpaceX for maximum reliability and the cost-efficient transport of satellites and SpaceX's Dragon spacecraft.
Falcon 9's first stage incorporates nine Merlin engines, with a combined thrust greater than five 747s at full power, that launch the rocket to space. Unlike airplanes, a rocket's thrust increases with altitude; Falcon 9 generates more than 1.7 million pounds of thrust at sea level but gets up to over 1.8 million pounds of thrust in the vacuum of space. The second stage, powered by a single Merlin vacuum engine, delivers Falcon 9's payload to the desired orbit.
Falcon 9 is the first orbital class rocket capable of reflight. SpaceX believes rocket reusability is the key breakthrough needed to reduce the cost of access to space and enable people to live on other planets.