The Japan Aerospace Exploration Agency plans to fire a small three-stage rocket Wednesday to place a smallsat into orbit—this is a test project that is aimed at promoting Japan's space business via less expensive, satellite-launching technology.
The 9.5 meter SS-520-4 rocket, only one-fifth the length of an H-IIA rocket, is based on the two-stage, solid-fueled, SS-520 model that's designed to lift observatory equipment to an altitude of about 1,000 km. With one stage added, the SS-520-4 became one of the smallest rockets in the world capable of putting a satellite into Earth orbit.
The smallsat to be carried by the small rocket is the University of Tokyo's TRICOM-1, which weighs some 3 kg. The cost of remodeling the SS-520 rocket and developing the satellite to take pictures of Earth and conduct communications experiments was cut by using off-the-shelf commercial electronic parts.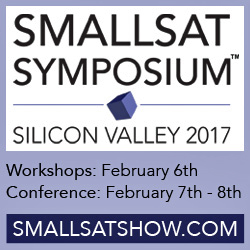 The project's 400 million yen cost was provided by the nation's Ministry of Economy, Trade and Industry. The rocket is scheduled to launch at 8:48 a.m. Wednesday from the Uchinoura Space Center in Kagoshima Prefecture.