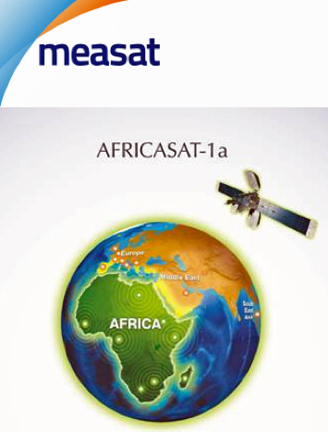 [SatNews] MEASAT Satellite Systems Sdn. Bhd. ("MEASAT") has an agreement with iSAT Africa Ltd. Fzc. ("iSAT") for capacity on the AFRICASAT-1a satellite.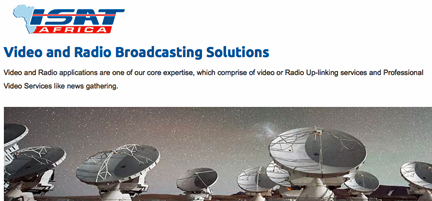 Under the terms of their agreement, iSAT will expand their VSAT and broadcast solutions across Africa using AFRICASAT-1a's high-powered pan-African C-band coverage.
AFRICASAT-1a was launched in February of 2013 and provides high-powered C-band satellite services and content across Africa, with connectivity into Europe, the Middle East, and Southeast Asia.
Santosh Sakpal, Technical Manager, iSAT, said, "We selected AFRICASAT-1a due to the growing demand of our customers for data trunking, broadcasting, and GSM backhaul solutions. AFRICASAT-1a is the best choice to meet these requirements, due to its high power and its African and European coverage via a single beam."
"MEASAT is delighted to welcome iSAT Africa onboard the AFRICASAT-1a satellite," added Raj Malik, Senior Vice President—Sales and Marketing, MEASAT. "We look forward to support iSAT in providing higher quality VSAT and broadcast solutions across Africa."
For additional information regarding MEASAT, please visit http://www.measat.com
Further details regarding iSAT Africa may be viewed at http://isatafrica.com/