[SatNews] Innovative Solutions In Space has reported that Korea Aerospace Research Institute (KARI) has selected the company—following a tender procedure—for the launch of multiple CubeSats through ISIS' ISILaunch services for small satellites.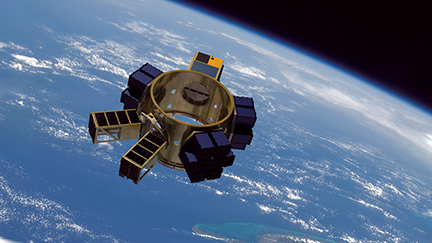 ISIS will be responsible for the launch of five satellites in 2015, developed under the first rounds of the University Cube Satellites Mission and Design Contest in Korea.
ISIS co-founder and marketing director, Abe Bonnema, said, "We know most of the involved teams already as customers for our subsystems and equipment, and it's great to be able to launch their satellites now as well."
"We are pleased to have found the experienced partner we were looking for in ISIS—Innovative Solutions In Space for the launch of the CubeSats of our national CubeSat contest, supported by KARI", according to Dr. Gi-Hyuk Choi, Director of Future Convergence Tech Division of KARI. "We look forward to having these first CubeSat contest satellites launched next year."

The CubeSats of various sizes, developed by Chosun University, Chungnam University, Korea Aerospace University, Kyung Hee University and Yonsei University, will be manifested by ISIS in its QuadPack deployer systems onboard the 2015 Sherpa launch of ISIS' US launch services partner Spaceflight Inc.
Their are a number of ISIS infosites for additional information...
http://www.innovativedataservices.com
The KARI infosite may be accessed at http://www.kari.re.kr/