Lockheed Martin, Santa Maria, California, has been awarded a $52,700,000 indefinite-delivery/indefinite-quantity, cost-plus, and award-fee type, modification (P0009) to contract FA8818-17-D-0001 for engineering, development and sustainment services supporting the Air Force Multi-Mission Satellite Operation Center.
This increase provides for;
continuous services to operate experimental and demonstration satellites
act as the focal point and center of expertise for Department of Defense experimental and demonstrations space and missile operations
support space and missile research, development, test and evaluation and initial operational test and evaluation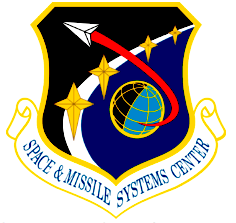 Work was performed in Kirtland Air Force Base, Albuquerque, New Mexico, and was expected to be completed by January 5, 2019.
This modification is for work within scope of the contract.
Fiscal 2019 other procurement funds funded this contract. Space and Missile Systems Center, Kirkland Air Force Base, New Mexico, is the contracting activity.