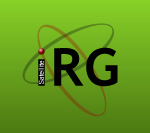 Two workshops will be offered by the Satellite Interference Reduction Group alongside Satellite 2017 in Washington D.C and another at CABSAT in Dubai later in the month.
During Satellite 2017, the workshop will be hosted by Intelsat from 1pm on Thursday the 9th of March and all day on Friday the 10th of March. At CABSAT, the workshop will be hosted by ArabSat on Monday, March 20th. Complimentary lunch will be provided to attendees at all of the workshops.

For Satellite 2017 the workshop will take an in-depth view of LEO Constellations, Mobility and Antenna development leading to the pain of more complex ASI issues; the use of Data as a new tool looking at types, metrics, analysis and techniques that could be added to the interference toolbox and our ability to now mitigate VSAT interference quickly and efficiently.
At CABSAT the topics will focus on the more immediate problems facing the MENA Region of intentional interference, the ASBU Action Plan, Carrier ID and prevention with a specific look at the ability to now solve those VSAT issues, and the use of Data as a new tool. Supported by case studies, the workshops will showcase technology, processes and tools that are available and those needed for the future for continued interference mitigation.
"Interference costs the satellite industry a great deal, especially in terms of the manpower needed to solve issues when they arise," commented Martin Coleman, Executive Director, the Satellite Interference Reduction Group. "With the support of members like Intelsat and ArabSat, we continue to work effectively towards reducing interference".

The workshops are free to attend but registration is required. For the workshop at Satellite 2017, please register at satirg.org/irg-workshop-satellite-2017/. For the workshop at CABSAT, please head to satirg.org/irg-workshop-cabsat/.