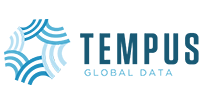 [SatNews] Alan Hall, Chairman and CEO of Tempus Global Data, announced a strategic partnership agreement with Science and Technology Company, (STC) of Silver Spring, Maryland, to develop innovative weather forecast data products that will be delivered from Tempus' STORM (Sounding & Tracking Observatory for Regional Meteorology) global constellation of sensors.
STC will join forces with Tempus as a partner and investor in the technology. The agreement gives STC the prime role in data modeling, although they will work with additional third-party entities to jointly produce advanced products, decision aids and "big-data" sets.
Hall said, "We've been in negotiations with STC the past few months and are thrilled to see this agreement finalized. We are extremely impressed with the breadth of experience they offer, as well as their passion for innovation."
"Since Tempus is a weather intelligence company, we believe we have found the perfect fit with STC to round out our business model," Hall continued. "Tempus will deploy a constellation of six hyperspectral atmospheric sounders, our partners at Utah State University will manage the flow of raw to calibrated and geo-located data and STC will create powerful new tools and data products for forecasters and commercial users around the world." Tempus Research suggests there are some $90 billion in savings in their approach to weather data could help create. NOAA estimates that the value of weather information to the U.S. economy is $31.5 billion.
Hal Bloom, Vice President of STC said, "We look forward to this exciting endeavor. We have been aware of the Tempus technology and have worked with their team at Utah State University for many years. This is very much the future of forecasting. Together we will work with with governments around the globe as well as commercial interests in order to maximize and integrate data from a host of instrumentations; combining them with ground-breaking data from STORM."