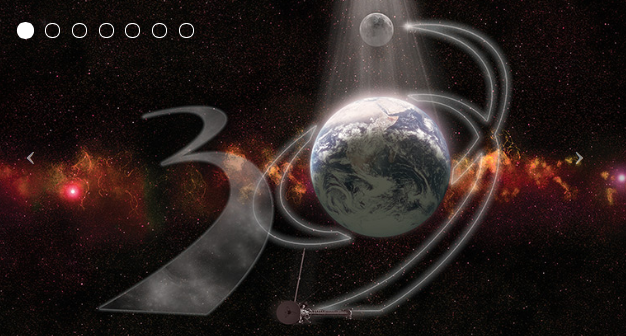 [SatNews] Their Global Positioning System is the world's only global utility, and is also the world's largest military satellite constellation.
The Space Foundation has selected the U.S. Air Force GPS Team as the recipient of its 2014 Space Achievement Award. The award will be presented on May 19 during the opening ceremony of the Space Foundation's 30th Space Symposium at The Broadmoor Hotel in Colorado Springs, Colorado, USA.
"The 2014 Space Achievement Award is to be presented to the GPS System Program Office, for 20 years of excellence in changing the way the world navigates and communicates through the development, launch, modernization and continuous improvement of the U.S. Air Force Global Positioning System," said Space Foundation Chief Executive Officer Elliot Pulham.
The Space Achievement Award is one of the Space Foundation's top awards, recognizing individuals or organizations for space achievement, breakthrough space technology or critical milestones in the evolution of space exploration and development. Past recipients have included the National Oceanic and Atmospheric Administration (NOAA), the Hubble Space Telescope Repair Team and China's Shenzhou 7 Manned Space Flight Team, among others.
About the Space Symposium
Widely recognized as the premier global space conference, the Space Foundation's 30th Space Symposium will be held May 19-22 at The Broadmoor Hotel. Register here. There will be panels and presentations covering all aspects of space. More than 100 top civil and military space leaders from the U.S. and abroad are slated to speak, including: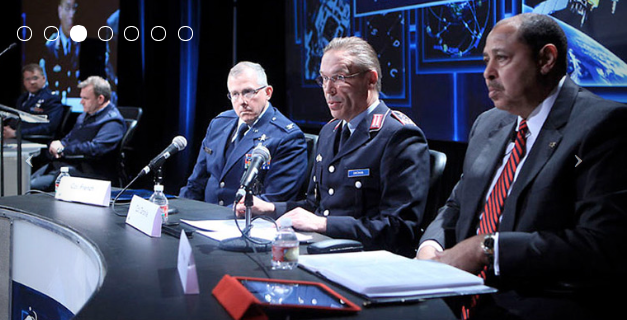 Brig. Gen. Yves Arnaud, FAF, Commander, Joint Space Command, French Ministry of Defense
Charles F. Bolden, Jr., NASA Administrator
Lt. Gen. James R. Clapper, USAF (Ret.), Director of National Intelligence
Michael C. Gass, President and Chief Executive Officer, United Launch Alliance (ULA)
Yasushi Horikawa, Ph.D., Chairman, United Nations Committee on the Peaceful Uses of Outer Space
Letitia A. Long, Director, National Geospatial-Intelligence Agency
Walter J. Natynczyk, (General, CA, Ret.), President, Canadian Space Agency
Dr. Ger Nieuwpoort, Director, Netherlands Space Office
Gen. William L. Shelton, USAF, Commander, Air Force Space Command
Co-sponsors
The Space Symposium officially kicks off Monday evening, May 19, with a spectacular opening ceremony, co-sponsored by Northrop Grumman. Other event co-sponsors include: a.i. solutions; Aerojet Rocketdyne; Airbus Group, Inc.; Arianespace; ATK; Ball Aerospace & Technologies Corp.; Booz Allen Hamilton; Colorado Space Business Roundtable (CSBR); Lockheed Martin; MetiSpace Technologies, Inc.; Millennium Engineering and Integration Company; MOOG; PAE; Raytheon; Scitor Corporation; SES Government Solutions; Space Generation Advisory Council (SGAC); SpaceX; SSL; Stellar Solutions,Inc.; The Boeing Company; The SI Organization; and United Launch Alliance. Aviation Week, SatNews Publishers and SpaceNews are media partners.
Register Now for Space Symposium and Cyber 1.4
The 30th Space Symposium is preceded by a full-day cyberspace conference, Cyber 1.4 on Monday, May 19, at The Broadmoor Hotel. Congressman Lamar Smith (R-TX), chairman of the United States House Committee on Science, Space and Technology, will give the Cyber 1.4 keynote speech. See more details, and Register for both the Symposium and Cyber 1.4 here.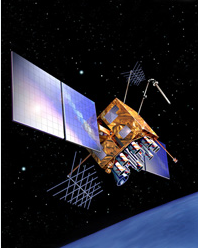 The U.S. Air Force's The Global Positioning System is the world's only global utility. Operated by the dedicated men and women of the 2nd Space Operations Squadron at Schriever Air Force Base, Colorado, GPS is also the world's largest military satellite constellation. The 2nd SOPS has three missions: global navigation, time transfer and nuclear detection. Uses of GPS include precise timing for financial transactions, search and rescue, communications, farming, recreation and both military and commercial aviation.
GPS Operations Center
The Global Positioning System Operations Center provides a single center of excellence for user support and GPS constellation operations. The GPSOC, located at Schriever Air Force Base, Colorado, provides Department of Defense and allied GPS users worldwide with anomaly reports and other information 24 hours a day, seven days a week.

Founded in 1983, the Space Foundation is the foremost advocate for all sectors of space, and is a global, nonprofit leader in space awareness activities, educational programs and major industry events, including the annual Space Symposium, in support of its mission "to advance space-related endeavors to inspire, enable and propel humanity." Space Foundation world headquarters in Colorado Springs, Colorado, features a public Discovery Center including the El Pomar Space Gallery and the Northrop Grumman Science Center featuring Science On a Sphere®, and is a member of the American Alliance of Museums.

The Space Foundation has a field office in Houston, and from its Washington, D.C., office, conducts government affairs, publishes The Space Report: The Authoritative Guide to Global Space Activity and provides three indexes that track daily U.S. stock market performance of the space industry. Through its Space Certification™ and Space Technology Hall of Fame® programs, the Space Foundation recognizes space-based technologies and innovations that have been adapted to improve life on Earth.