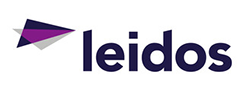 Leidos (NYSE: LDOS) has been awarded seven task orders by the National Geospatial-Intelligence Agency (NGA) under the Multi-Intelligence Analytical & Collection Support Services (MACSS) program.
The task orders will be executed over the next five-and-a-half years at a total contract value of approximately US$250 million. Work will be primarily performed in Springfield, Virginia, and St. Louis, Missouri.
NGA collects, analyzes and distributes geospatial intelligence in support of national security. Under the task orders, Leidos will provide a variety of analytic support including geospatial and imagery analysis, data science, multimedia services, and full motion video analysis to NGA and its mission partners. Leidos has prime contracts for MACSS Geospatial Intelligence (MACSS GEOINT) and MACSS Full Motion Video (MACSS FMV) and a subcontract for MACSS SOURCE.
Leidos has supported the MACSS program and its predecessor contracts for more than a decade and will continue to bring a mix of mission knowledge and a deep bench of skilled analysts with the technical expertise to enhance NGA's critical missions.
Tim Reardon, Leidos Defense & Intelligence President, said that MACSS is one of many large analytic programs the company has that support the national security efforts of the Intelligence Community and the Department of Defense. This award demonstrates the firm's proven success and steadfast commitment to provide the correct people to solve customer's most challenging problems.