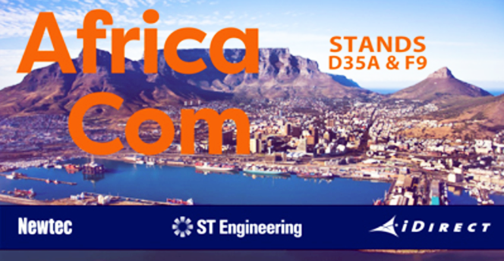 Against the backdrop of Cape Town, South Africa, AfricaCom 2019, November 12-14, will bring regional and international players together for the biggest tech event on the continent — ST Engineering iDirect will be exhibiting at the show at stands D35A and F9, bringing together an enhanced and integrated product portfolio featuring iDirect and Newtec product lines.
Showcased will be...
iDirect platform and the iQ series of remotes: Proven, highly deployed multi-service platforms with a rich feature set including advanced QoS and networking capabilities enabling scale and efficiency for a wide range of markets and applications

Newtec Dialog®: Discover Newtec Dialog 2.2 – this new release, fueling orchestrated service delivery. Newtec Dialog is a single-service and multi-service VSAT platform that allows operators and service providers to build and adapt high-quality infrastructure and satellite networking according to their business or missions.
The companies are able to accelerate customers' time to market and deliver solutions to within the time frame that a transforming industry demands.
---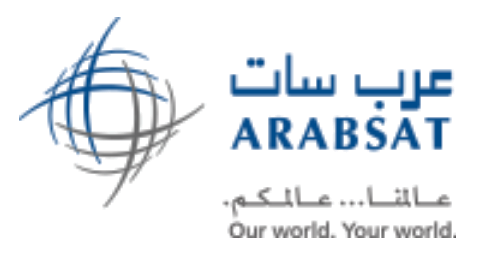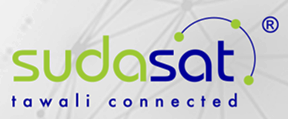 Also of note — Arab Satellite Communications Organization (Arabsat) has signed a contract with Sudan-based VSAT service provider, Sudasat, and ST Engineering iDirect.
The agreement is for the installation of a Newtec Dialog® hub that will provide internet services across Sudan on the Arabsat 6A Ka-band satellite, which was launched by a Falcon Heavy earlier this year and is dedicated to connecting the Middle East and African regions (MENA).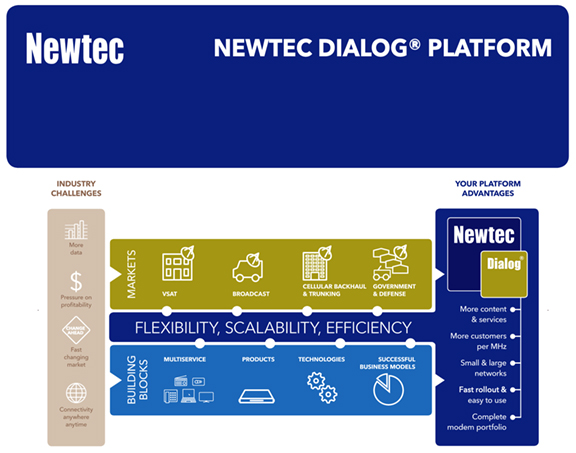 The latest Newtec Dialog hub to be installed in Africa will enable Sudasat to enhance its broadband connectivity across the Sudanese territory, with the prospect of connecting many hundreds of remote sites. It will also offer Sudasat the possibility to take advantage of Newtec Dialog's multi-service capabilities in the future, enabling it to grow into other market segments such as mobility, cellular backhaul and broadcasting.
Sudasat's employees will receive full training and certification on the Newtec Dialog platform following its installation and commissioning by the ST Engineering iDirect Team.
Thomas Van den Driessche, President of the Executive Strategic Board and Chief Commercial Officer at ST Engineering iDirect, related that this new installation further reinforces the firm's strong partnership with Arabsat, which has been established over many years. This implementation will enable Sudasat to introduce high-speed connectivity to Sudan and bringing connectivity to businesses and individuals as never before possible.
Eng. Khalid Balkheyour, President and CEO at Arabsat, noted that these were key attributes that the company was searching for in order to enable Sudasat to deliver the best quality experience to its customers via Arabsat 6A.

Khalid Ehaimer, GM, Sudasat, added that the firm's portfolio of services will be expanded in the future using the multi-service capability of Newtec Dialog.
Newtec Dialog is a multi-service VSAT platform which enables operators to build and adapt satellite networking infrastructures according to specific needs. It provides a choice of three return technologies, including MF-TDMA, SCPC and the unique, dynamic Mx-DMA® which combines the best qualities of both to provide dynamic bandwidth allocation with the highest level of efficiency.