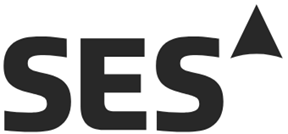 The Space Information Sharing and Analysis Center (ISAC) was announced on April 8, 2019, during a classified session at the 35th Space Symposium in Colorado Springs, Colorado.
Now, the Space ISAC and the National Cybersecurity Center (NCC) has announced that SES has joined the Space ISAC as the ISAC's newest founding member.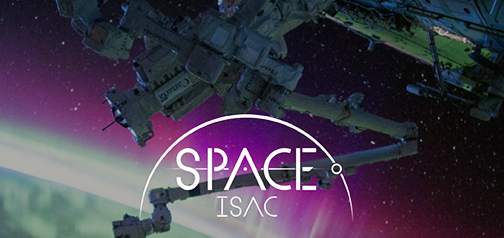 SES joins Kratos Defense & Security Solutions, Inc. (NASDAQ: KTOS), Booz Allen Hamilton (NYSE: BAH) and MITRE as a founding member — the company's Vice President of Group Information and Cyber Security, Andre Adelsbach, will serve on the Space ISAC board of directors.

The Space ISAC is the only space-dedicated ISAC and is made possible through the investment by its board and founding members. SES will bring its cybersecurity perspective and experience as a leading satellite-based communications service provider and will spearhead the promotion of Space-ISAC in Europe.

NCC is recognized as a leader in cybersecurity and brings together leaders from across the globe at its annual Cyber Symposium. Together, NCC and the Space ISAC serve cyber influencers from the commercial sector, academia, government, and military and empower people to secure commercial, international, and military space communications from attacks on our global space assets. They are jointly building a research and development capability, cybersecurity training curriculum, and an analysis portal.
With the addition of the Space ISAC, NCC is offering training on secure GPS and will be hosting a dialogue on the importance of international and commercial satellites on military communication at the Cyber Symposium. NCC also offers initial training, information sharing, and analysis portal to founding members.

The initial founders of Space ISAC serve as board members. Each board member has a role in fulfilling the mission of the ISAC. The mission to facilitate collaboration across the global space industry to enhance our ability to prepare for and respond to vulnerabilities, incidents, and threats; to disseminate timely and actionable information among member firms; and to serve as the primary communications channel for the sector with respect to this information.
Over several decades, the leading satellite operator SES has been a trusted provider of communications services to a wide range of customers, including telcos, mobile network operators, aero, maritime, as well as governments, for whom secure communications capabilities are of critical importance.
The company has put cybersecurity among its key priorities across all areas, including space and ground infrastructures. SES's current and upcoming multi-orbit capabilities boast cutting-edge technology and unprecedented flexibility, boosted by the company's pioneering network management and standardization developments that allow seamless integration of satellite with terrestrial networks as well as the coordinated utilization of space and ground assets in the most efficient, flexible and secure way.
Today, SES delivers a range of reliable satellite-enabled network solutions, including cloud, in remote areas. In addition, SES is supporting advances in satellite-based cybersecurity together with institutions and R&D and develops mechanisms that make secure satellite communications increasingly more accessible across markets and geographies.

Erin Miller of the National Cybersecurity Center, said that Space ISAC welcomes international companies to join and be on the founding membership board so the organization can accurately address and respond to global space threats. SES brings tremendous experience and leadership in the satellite communications industry to the Space ISAC founding membership board. Defending and protecting critical infrastructures dependent on commercial satellite communications can be a priority for the Space ISAC with leadership from our strong founding membership base.

Andre Adelsbach of SES added that the company views cybersecurity as a critical pillar in enabling seamless business delivery. SES is glad to be part of the Space ISAC so that the firm can collectively drive the development of a strong and confident cybersecurity strategy that supports the space ecosystem and can benefit the industry.

ISACs are sector-specific, member-driven organizations stood up by the commercial sector with support from the federal government to collect, analyze, and disseminate cyber and physical security threats and risk mitigation information to critical infrastructure owners, operators, and members to increase resiliency.

The need for a Space ISAC was conceived by the Science & Technology Partnership Forum in 2017 in response to recognized information-sharing gaps within the cybersecurity and space community. The Forum's goal was to enhance the community's ability to prepare for and respond to vulnerabilities, incidents, and threats; disseminate timely information; and serve as the primary communications channel for the sector with respect to this information. The Forum shared this vision at the 34th Space Symposium in April 2018.

White House National Security Council Spokesman Garrett Marquis said of the Space ISAC's formation that this Administration strongly supports the formation of private-sector driven information sharing and analysis centers. The new Space ISAC aims to help gather, analyze, and disseminate critical cyber threat information related to space among the Federal, commercial, and international community and advances the 2018 National Cyber Strategy's priority to enhance space cybersecurity.

The White House's National Cyber Strategy, published on September 23, 2018, states that "the Administration will enhance efforts to protect our space assets and support infrastructure from evolving cyber threats," while working "with industry and international partners to strengthen the cyber resilience of existing and future space systems."
Locating the Space ISAC at the NCC means Space ISAC members will have access to Colorado's space and cybersecurity ecosystems within the commercial and defense sectors and to the talents of the premier higher education institutions developing cybersecurity engineers.

To facilitate the Space ISAC's origination and organization as the founding member, Kratos Defense & Security Solutions, Inc. coordinated the organizational planning and federal government charter, funded the ISAC startup costs, and developed the operational plan for the Space ISAC.

NCC is a member-driven national community of cyber influencers from government, academia, industry, and military conceived in 2016 and located in Colorado Springs, Colorado. The NCC provides cybersecurity leadership, services, training, and policy advisement and awareness for public officials, business executives, and the workforce.
NCC's support to the Space ISAC will create a public-private alliance to serve the commercial sector, academia, government, and military and empower people to secure commercial, international, and military space communications from attacks on our global space assets. NCC also leads a collaborative effort to use blockchain technology to develop a secure mobile voting app and offering blockchain training.

National Cybersecurity Center CEO Vance Brown added that this intersection of space and cybersecurity represents a unique public-private partnership at the tip of the spear and is in perfect alignment with NCC's vision to secure the world. The greatest threat to space assets is cyber interference. The NCC is uniquely qualified to facilitate the mitigation of cyber risks.