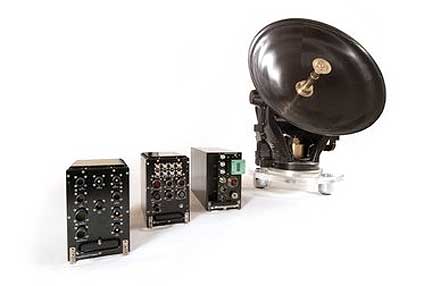 [SatNews] AirPatrol, the latest generation airborne SATCOM terminal from Astrium, has finished testing...
...in Canada and is now "flight proven". It commenced flight trials with the Canadian DND as part of the RIFL2E (Radar and Imaging for the Land/Littoral Environment) coastal surveillance project. The system, developed by Astrium Services, has been qualified for operation in a robust airborne environment and is installed on board a Convair CV-580 aircraft. AirPatrol is now delivering exceptional broadband providing real time, high resolution imagery for Canadian coastal surveillance.
The RIFL2E project is designed to enhance coastal surveillance and support Canadian northern sovereignty. The AirPatrol terminal, together with Astrium Services' Skynet X-band satellite capacity, will enable the DND to evaluate the operational capability of their airborne intelligence, surveillance and reconnaissance (ISR) test platform. AirPatrol is designed for military and government customers who need beyond line of sight connectivity to their secure networks, and high rate transmission of sensor data for shared situational awareness and enhanced mission effectiveness. The modular system is flexible enough to integrate onto fixed, rotary and unmanned platforms.
This system represents the latest in a series of significant developments for Astrium Services' airborne satellite communications business, and reflects the depth and breadth of expertise that make the company's solutions world-leading. It follows the recent award of a contract from Yahsat for an airborne system integrated with a customer furnished phased array antenna system. Unique to the Yahsat system is a TDMA (time division multiple access) waveform designed by Astrium Services to optimize the performance of the phased array antenna—using a very high spectral spreading capability to maintain compliant adjacent satellite interference levels and allowing multiple aircraft to share the spectrum.