A nanosatellite designed and built in South Africa will be launched early next year from the International Space Station as part of a European Commission research project.
Managed by SCS Aerospace Group, the satellite will be launched from the space station during the first quarter of next year with 40 satellites from other countries as part of the European Commission's QB50 project. These satellites are to conduct atmospheric research in the lower thermosphere between 200 km to 380 km altitude. The data collected from this experiment over a period of 18 months will be used to complement current atmospheric models used by operators in the space industry.
Apart from conducting the European Commission's lower thermosphere experiments, the nanosatellite named nSight1 and weighing some 2.5 kg, will, during its 6 to 18 months' flight, also test the company's newly developed SCS Gecko Imager as well as Nelson Mandela Metropolitan University's patented 'Radiation Mitigation VHDL Coding Technique.'
The satellite was designed, integrated and tested by engineers from the Space Advisory Company (SAC), another member of SCS Aerospace Group. SAC is a satellite systems engineering company with thousands of man-hour practical satellite engineering experience in the global satellite market. Design and engineering were contributed to nSight1 in the focus areas of structural, thermal, optical and digital engineering, power systems, communication systems, software, attitude control systems and system engineering.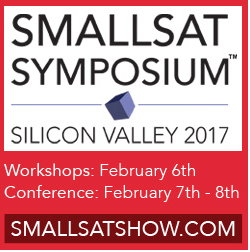 The satellite was assembled in the clean room of NewSpace Systems, a South African spacecraft component manufacturer. NewSpace Systems employs only European Space Agency (ESA) certified technicians in their ISO 7 class clean room, a unique facility on the African continent.
Dr. Sias Mostert, Chairman of the SCS Aerospace Group, noted that although one of his company's subsidiary companies, SCS Space is the prime contractor for the satellite and offers a platform for showcasing the space technology abilities of all the other SA stakeholders who made this project possible. Participants in the project are the Space Advisory Company, Stellenbosch University, CubeSpace, Cape Peninsula University of Technology, Nelson Mandela Metropolitan University, Pinkmatter Solutions, the Amateur Radio Society and NewSpace Systems. The camera technology being tested on the nSight1 nanosatellite was developed with initial support from the South African Department of Trade and Industry's AISI program.