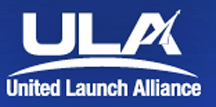 On March 22nd, United Launch Alliance (ULA) successfully delivered the OA-6 Cygnus spacecraft to the International Space Station; however, during the first stage burn, the Atlas V system experienced an anomalous propellant mixture ratio that resulted in an early booster shutdown and degradation of first stage performance. Fortunately, the Atlas V's system design, flight software, vehicle margins and propellant reserves enabled the successful outcome for this mission.
The Centaur upper stage identified the first stage performance shortfall and compensated with an extended burn to deliver Cygnus to the precise orbit, well within the required accuracy. Per standard processes when a flight data item such as this has been identified, the ULA engineering team, along with our engine supplier and several government customers, forms a robust review team. The review team assessed all flight and operational data to determine direct and root causes and implemented the appropriate corrective actions for future flights.
An extensive review of all post-flight data observations determined that at approximately T+222 seconds, an unexpected shift in fuel pressure differential across the RD-180 Mixture Ratio Control Valve (MRCV) and a reduction in fuel flow to the combustion chamber caused an oxidizer-rich mixture of propellants and a reduction in first stage performance. The imbalanced propellant consumption rate resulted in depletion of the first stage oxidizer with significant fuel remaining at booster engine shutdown. The engine supplier has implemented a minor change to the MRCV assembly to ensure the anomaly does not occur on future flights.
Engine hot-fire testing, extensive component and assembly level testing and analyses have been performed to confirm the findings. Detailed inspections and minor hardware replacement on all engines will support the current launch manifest. The final and corrective action reviews, as well as flight clearance for the Atlas V MUOS-5 mission, occurred on June 2. The Atlas V MUOS-5 launch is scheduled for June 24th from Space Launch Complex-41 at Cape Canaveral Air Force Station, Florida.
Gary Wentz, ULA's vice president of Human and Commercial Systems, said, "ULA applied a rigorous anomaly review process to identify and implement all necessary corrective actions to ensure we continue to reliably deliver critical capabilities for our customers with 100 percent mission success."