[SatNews] The uncrewed flight will take to an altitude of approximately 3,600 miles above the Earth's surface, more than 15 times farther than the International Space Station's orbital position.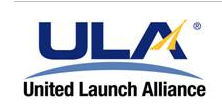 United Launch Alliance (ULA) rolled the Delta IV Heavy rocket from its processing facility to Space Launch Complex 37 in advance of the December 4 Exploration Flight Test (EFT-1) for NASA's Orion spacecraft. Lockheed Martin is the prime contractor building the Orion Multi-Purpose Crew Vehicle, NASA's first spacecraft designed for long-duration, human-rated deep space exploration. Orion will transport humans to interplanetary destinations beyond low Earth orbit, such as asteroids, the moon and eventually Mars, and return them safely back to Earth.
"This is a tremendous milestone and gets us one step closer to our launch later this year," said Tony Taliancich, ULA's director of East Coast Launch Operations. "The team has worked extremely hard to ensure this vehicle is processed with the utmost attention to detail and focus on mission success."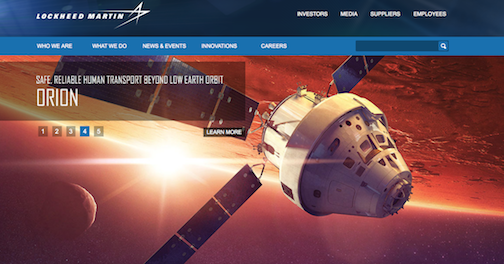 Today, the rocket was raised from a horizontal position and placed on the launch pad for final processing, testing and checkout. In addition, the team will conduct a high fidelity rehearsal to include fully powering up the booster and loading the tanks with fuel and oxidizer. In November the Orion spacecraft, built by prime contractor Lockheed Martin, will be moved to the pad and placed on top of the Delta IV rocket.
Orion will be launched aboard a Delta IV Heavy launch vehicle which features a center common booster core along with two strap-on common booster cores. Each common booster core is powered by an RS-68A liquid hydrogen/liquid oxygen engine producing more than 700,000 pounds of thrust. A single RL10 liquid hydrogen/liquid oxygen engine powers the second stage. ULA constructed the Delta IV Heavy launch vehicle in Decatur, Alabama.
The uncrewed EFT-1 flight will take Orion to an altitude of approximately 3,600 miles above the Earth's surface, more than 15 times farther than the International Space Station's orbital position. By flying Orion out to those distances, NASA will be able to see how Orion performs in, and returns from, deep space journeys.
Lockheed Martin leads the Orion industry team which includes major subcontractors Aerojet Rocketdyne, United Technologies Aerospace Systems, and Honeywell, as well as an expansive network of minor subcontractors and small businesses in 45 states across the country.
The Orion program will enable NASA to:
Carry out a robust human and robotic exploration program that is both sustainable and affordable
Extend human presence across the solar system to our planets, asteroids and other destinations
Develop the innovative technology, knowledge, and infrastructure needed to support more challenging human space exploration missions
Promote international and commercial participation in exploration to further advance U.S. scientific, security and economic interests
The Delta IV Heavy is the world's most powerful launch vehicle flying today, and we are excited to be supporting our customer for this critical flight test to collect data and reduce overall mission risks and costs for the program," said Taliancich.
This state-of-the-art spacecraft provides solutions that are extensible to future missions, and focuses first and foremost on crew safety:
Accommodates a crew of up to six astronauts
Provides safe ascent abort with no black zones
Enables safe abort opportunities during all mission phases
Withstands re-entry at speeds greater than 20,000 miles per hour
In addition, Lockheed Martin contracts with hundreds of small businesses across the United States through an expansive supply chain network. There are approximately 3,000 people who work on the Orion program nationwide, including contractors, civil servants, subcontractors, suppliers and small businesses.
With more than a century of combined heritage, United Launch Alliance is an experienced and reliable launch service provider. ULA has successfully delivered more than 85 satellites to orbit that provide critical capabilities for troops in the field, aid meteorologists in tracking severe weather, enable personal device-based GPS navigation and unlock the mysteries of our solar system. Bringing rocket science down to Earth.