Gilat Satellite Networks Ltd. (NASDAQ, TASE: GILT) has reported that Avanti Communications Group plc ("Avanti") has selected their one-platform/multiple-application X-Architecture and MEC-enabled Capricorn VSAT to support Avanti's contract to supply EE Limited with satellite capacity for 4G cellular backhaul across the UK.
Gilat's MEC-enabled SkyEdge II-c Capricorn enables Mobile Network Operators (MNOs) to deliver true LTE-over-satellite performance. With this network, EE Limited will be able to provide dedicated voice, data and video services at high speeds using satellite backhaul. Gilat VSATs will be deployed at fixed and portable sites throughout the UK later this year.

According to Hagay Katz, the Head of the VSAT Line of Business at Gilat, the MEC-enabled Capricorn provides the highest data and encryption rates on the market and maintains IPSec data security at unprecedented speeds without packet loss under fade conditions, bringing to play a flexible solution that will allow the company to quickly deploy a wide range of applications in the future.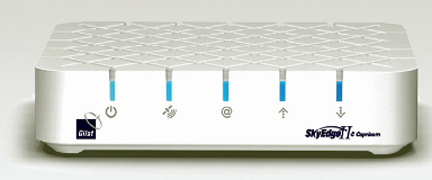 Mansoor Hanif, Director of Radio Access Networks at EE Limited, added that this cellular backhaul over satellite solution will play a key part in enhancing their 4G network resilience and help the company to extend the network even further into rural areas as they continue their efforts to cover 95 percent of the UK landmass with their services.