Schools and businesses in the Pacific region will enjoy Internet services that, until now, have been unavailable, extremely slow or very expensive thanks to Kacific Broadband Satellites.
Satellite operator Kacific Broadband Satellites will provide Ku-Band operations from one of Av-Comm's strategically located APAC teleports to provide connectivity, hosting and uplink services for Kacific's first high speed broadband satellite service in the Pacific.

Av-Comm will host Kacific's newly acquired Newtec Dialog VSAT hub and supply IP transit at its facilities to provide Kacific with the ability to offer affordable satellite broadband connectivity into the Pacific.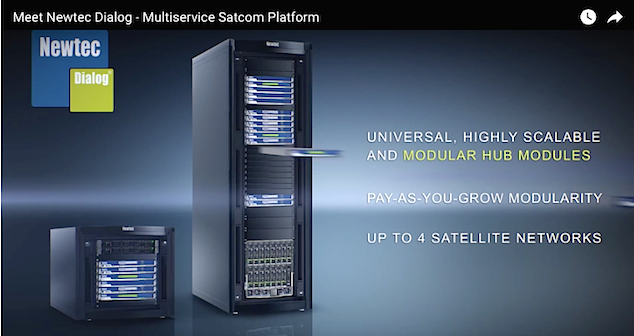 Kacific currently provides Ku-Band capacity to customers in the Pacific through Av-Comm's teleport, ahead of the launch of its new Ka-Band satellite. The Av-Comm teleport will initially be used to uplink Internet connectivity to a number of schools in the Republic of Vanuatu. Kacific will expand its broadband services later in the year to consumers, enterprises and other public institutions in locations around Asia and the Pacific where Internet connectivity is currently unavailable, extremely slow or very expensive.
Kacific CEO Christian Patouraux said, "Our aim is to deliver fast, accessible and affordable direct-to-premises broadband connectivity to areas where other types of connectivity are absent, substandard and unaffordable. Connecting remote schools with good quality Internet in Vanuatu is a perfect example of the value we bring to Pacific communities. We've been working with Av-Comm for the past 12 months on a range of connectivity and uplink options and have found them to be an agile and cost effective partner for the ground segment of our first broadband service."
Av-Comm MD Michael Cratt said, "Kacific is committed to providing high speed and cost-effective Internet connectivity to the people of the Pacific, something Av-Comm is passionate about. We're extremely pleased to be part of Kacific's new Ku-Band broadband project which reflects our many years of satellite communications experience within the APAC region."
http://www.newtec.eu/product/newtec-dialog