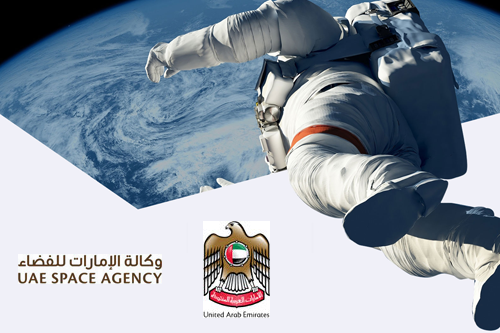 According to the UAE Space Agency, the Hope Probe (the UAE's spacecraft) that will arrive at Mars in 2021 as part of the nation's Mars project, will provide data to more than 200 scientific institutions around the world.
The Mohammed bin Rashid Space Centre explained that Hope will communicate with Mission Control on Earth using a high-gain antenna with a 1.5 meter wide dish. The antenna will produce a narrow radio-wave bean that must point directly at Earth in order to make contact. Hope will also have low-gain antennas, with are less directional. Hope's brain is computer equipped with sophisticated software that can maneuver it into Mars orbit autonomously without human guidance. This is important because, by the time Hope reaches Mars, there will be a 13 to 20 minute communication delay due to the huge distance involved. This all sounds seriously impressive, especially the fact that it will be equipped with star tracker sensors that will help it to determine its position in space by studying the constellations in relation to the sun.
His Royal Highness Sheikh Mohammed bin Rashid Al Maktoum, Vice President and Prime Minister of the UAE and Ruler of Dubai, announced plans to build a miniature city on the Red Planet within the next 100 years at the World Government Summit earlier this year. The project has since been named Mars 2117 and the first steps have already been taken to ensure that the 100 year deadline is met.
These steps include training specialized cadres — they are preparing new talent in fields such as research, artificial intelligence, robotics and advanced space technologies. The project's five year plan will focus on the technical and logistical aspects of the mission — given that nothing like this has ever been attempted before, that's an extremely ambitious task. The project is being led by the Mohammed bin Rashid Space Centre (MBRSC).
Commenting on the mission, the Director General of the UAE's Space Agency, Dr. Mohammed Al Ahbabi tweeted that the UAE space sector is advancing at a blistering pace, thanks to this agency leadership's steadfast support of the National Space Program.
Mars 2117 is yet another example of Sheikh Mohammed's vision to show young Emiratis that the sky is not the limit, and in this case, he's doing so quite literally. "There are no limits to the imagination and aspirations of human beings," he tweeted, following the announcement. "The new project is a seed that we plant today, and we expect future generations to reap the benefits, driven by its passion to learn to unveil a new knowledge…The landing of people on other planets has been a longtime dream for humans. Our aim is that the UAE will spearhead international efforts to make this dream a reality."
Article sourced from ShortList.