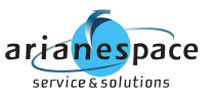 Liftoff for tonight's year-opening mission has been received for the Arianespace launch of the Hispasat 36W-1 satellite into GTO via a Soyuz rocket from the French Guianan Spaceport.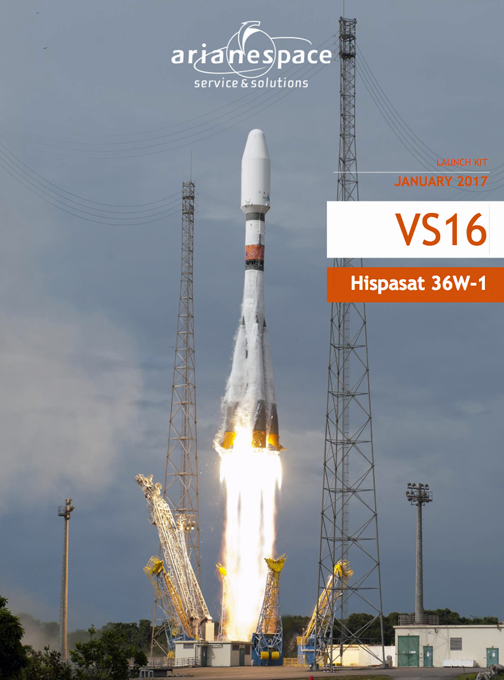 The authorization for this mission, designated Flight VS16 in Arianespace's numbering system, was given yesterday following the Launch Readiness Review, which validated the "go" status of Soyuz and its three-metric-ton-category satellite passenger, along with the Spaceport's infrastructure and network of ground-based tracking stations. This will be the first of up to 12 missions planned in 2017 by Arianespace, utilizing its medium-lift Soyuz, heavy-lift Ariane 5 and lightweight Vega launchers. Underscoring Arianespace's reactivity, the launch services provider is planning six of its 2017 missions during a three-month timeframe from tomorrow's liftoff of Flight VS16 through the second half of April.
Flight VS16's 32-minute mission profile with Hispasat 36W-1 will mark the first use of Soyuz from French Guiana in a GTO payload deployment from French Guiana. The fully-assembled Soyuz for tomorrow's mission is on the ELS launch pad, located in the Spaceport's northwestern sector within the commune of Sinnamary. It is protected by a 53-meter-tall mobile gantry, which will be rolled back at 1 hour, 10 minutes prior to liftoff.
Hispasat 36W-1 is the initial telecommunications satellite built with a SmallGEO series spacecraft platform, developed under the European Space Agency's (ESA) Advanced Research in Telecommunications Systems (ARTES) program. The satellite was designed and manufactured by Germany's OHB System AG.