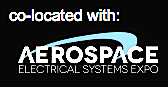 [SatNews] Space Tech Conference 2015 is the West Coast's space event returns to Long Beach for three days of knowledge sharing and networking alongside a major supply chain exhibition of its kind. The conference offers a line up of expert speakers from established and newer market players.
Previous speaking organizations include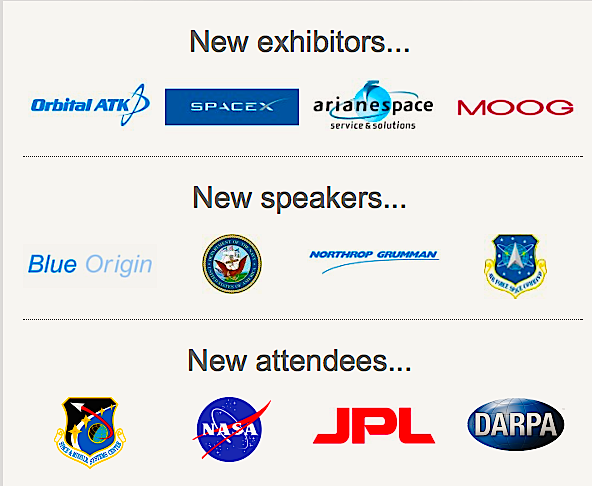 NASA
Senate Space Sub Committee
DARPA
SMC
Boeing
ATK
Raytheon
Lockheed Martin
Northrop Grumman
ULA
SpaceX
SSL
Made in Space
Virgin Galactic
SNC
Ball Aerospace and many others...
The 2015 conference focuses on the challenges and opportunities facing the military, commercial, and government space sectors; exploring the business models and technologies that will help stakeholders deliver successful missions at lower cost.
Key questions and topics for debate include: how can the different stakeholders work together to better leverage available expertise and infrastructure? How are missions changing in a budget-restricted environment? Which technologies will meet future space access and exploration requirements?
New Business Opportunities
Industry interest in emerging spacecraft technologies is at an all-time high. The time is now to capitalize on the new market era of expanded private-sector applications and opportunities.
Space Tech Conference 2015
The three-day conference program brings together scientists, engineers, C-level executives, government representatives, policy makers, space agencies, military and entrepreneurs to debate the key challenges and opportunities in civil and commercial space.
Fully Integrated Exhibition Hall
Covering satellite systems, launch vehicle and spacecraft design, engineering, testing, and all facets of the manufacturing supply chain, the exhibition will help your company to effectively reach a highly targeted audience with a pre-established and growing need for your company's technology and service offerings.
Global Media Presence
The public thirst for knowledge about spacecraft technology and next-generation industry trends is at an all-time high. As such, Space Tech Expo is actively engaging the world media for press conferences and ongoing media coverage.
Networking
Structured networking and organized social activities are built directly into the event to ensure maximum interaction between technical conference delegates, invited guests, exhibitors, and attendees.