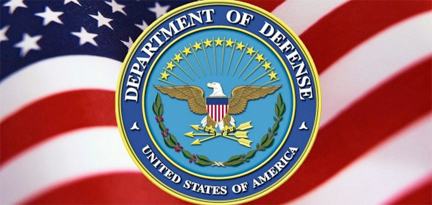 The U.S. Department of Defense (DoD) has selected BAE Systems to compete for future research and development (R&D) task orders awarded under a nine-year, indefinite delivery/indefinite quantity (IDIQ) contract.
The contract provides fast, flexible, low-cost solutions across technical disciplines to meet the current and future technology needs of the U.S. military.

BAE Systems is one of 15 companies selected by the Defense Technical Information Center to compete for future R&D and support task orders expected to exceed $15 million. These task orders will be awarded by the Air Force Installation Contract Agency/KD Offutt AFB, Nebraska and support the DoD Information Analysis Center Program Management Office. The ceiling value for all future work awarded under the IDIQ is $28 billion.
BAE Systems delivers a broad range of solutions and services enabling militaries and governments to successfully carryout their missions. The company provides large-scale systems engineering, integration, and sustainment services across air, land, sea, space, and cyber domains. BAE Systems takes pride in its support of national security and those who serve.
Executive Comment
Al Whitmore, the President of BAE Systems' Intelligence and Security sector, said that this large-scale contract provides the company with a tremendous opportunity to reach across BAE Systems and leverage the firm's own internal research and development investments to help the DoD solve its most difficult mission challenges. BAE Systems is excited to help the government leverage innovations in artificial intelligence (AI), machine learning, and directed energy technologies to enhance the security and effectiveness of our warfighters across physical and digital domains.