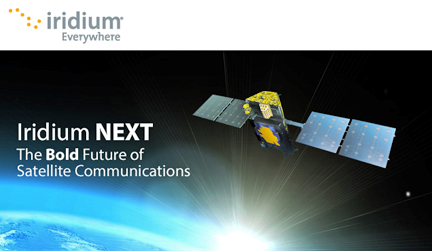 [SatNews] Iridium Communications Inc. (Nasdaq:IRDM) has successfully completed the first testing phase of the Iridium NEXT platform software.
Developed by Thales Alenia Space, the platform software will manage all flight functions on Iridium NEXT satellites, including such systems as power management, solar array positioning, propulsion operations, navigation and attitude control. This first phase completed all testing of primary functions in preparation for the first launch, which is scheduled to be in 2015.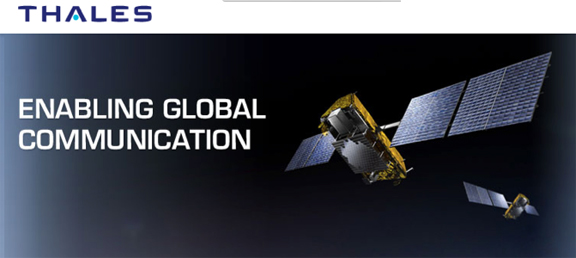 Thales Alenia Space is the primary contractor for the software program, with SELEX Galileo contributing the software for its Multi-Headed Startracker, which determines the orientation of the satellite. The platform software will now undergo two additional testing phases. This further testing will focus on systems integration and added functionality, and will ensure the satellite has greater autonomy to operate and recover from anomalies.

The software platform for Iridium NEXT satellites was developed with functionality similar to the software on Iridium's current satellites, which ensures that each satellite is able to autonomously recover from issues on orbit. This is a necessary element in limiting operations workload and rapidly reacting to on-orbit anomalies that, if left to ground intervention, could result in lost satellites.
The Iridium NEXT satellite network will consist of 66 in-orbit satellites and a number of in-orbit spares. The constellation is scheduled to begin launching in 2015 and when fully operational will offer greater bandwidth and data speeds. Iridium NEXT serves as the platform for Aireon(SM), an important new global aircraft and surveillance system using space-based ADS-B, as well as Iridium PRIME(SM), a turnkey solution for hosted payloads which will offer all elements of a successful hosted payload mission, at an estimated cost savings of 50 percent or more compared to current standalone solutions.
"Completion of this testing phase is a huge step forward in launching the constellation," said Scott Smith, chief operating officer, Iridium Communications Inc. "Through a close collaboration with Thales, we were able to develop this software successfully, and I have no doubt that continued rigorous testing will further prove its functionality and resiliency."
"This milestone reinforces the stability and dependability of the Iridium NEXT satellites as we move closer to launch," stated Denis Allard, VP Program Manager for Thales Iridium NEXT. "The rigorous and lengthy testing process helps verify that the satellites will perform as planned, and will provide dependable service to the network for years to come."
For more information on Iridium NEXT, please visit https://www.iridium.com/About/IridiumNEXT.aspx
Additional details regarding Thales Alenia Space may be located at https://www.thalesgroup.com/en/worldwide/space
The Selex Galileo infosite may be accessed at http://www.selexgalileo.com/.