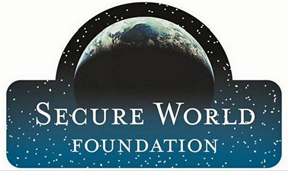 The Secure World Foundation is going to present Trash in the Skies III: Prospects for Active Removal of Space Debris on Thursday, November 2, 2017, from 12:00 pm - 2:00 pm (EST) in Room 253, Russell Senate Office Building, 2 Constitution Ave NE, Washington, DC.
This luncheon panel discussion will examine the technical, legal, and policy prospects for active debris removal (ADR) and the steps Congress can take to help incentivize the development of ADR technologies and capabilities. The opening remarks for this event will be by Senator Gary Peters (D-MI), Member, Senate Subcommittee on Space, Science and Competitiveness. The panel's moderator will be Ms. Victoria Samson, the Washington Office Director of the Secure World Foundation, with panelists...
Mr. Jerome Pearson, President, Star Technology and Research, Inc.
Dr. Siegfried Janson, Senior Scientist, The Aerospace Corporation
Dr. Marshall Kaplan, Chief Technology Officer and Co-Founder, Launchspace Technology Corporation
Mr. James Dunstan, Founder, Mobius Legal Group
Dr. Brian Weeden, Director of Program Planning, Secure World Foundation
Lunch will be served — RSVPs are required via Eventbrite by Monday, October 30 — the direct access link...