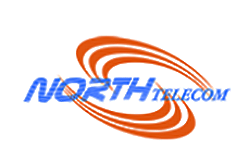 Omantel Wholesale has selected NorthTelecom to grow their satellite footprint with additional transponders to enhance the firm's Ku-band satellite capacity.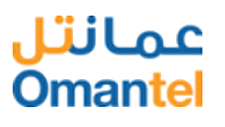 The agreement increases Omantel Wholesale's satellite capabilities and gives their customers increased redundancy and resiliency across the firm's global network and also enables Omantel Wholesale to add Ka-band network capacity if required in the future. Omantel Wholesale's satellite services are designed to ensure maximum uptime for customers and deliver a comprehensive suite of connectivity solutions. Its agreement with NorthTelecom builds on decades of development of both its terrestrial and satellite networks.
NorthTelecom was established in 2007 and is headquartered in Dubai, UAE. The company specializes in provisioning satellite communications and ICT services on land and at sea. The firm has a global reach, with operations and teleports in South Korea, Singapore, Dubai, Greece, Spain, UK and Cyprus. NorthTelecom is present in 12 international Points of Presence (PoPs) and seven teleport operations, as well as serving more than 100 partners around the world.
Omantel Wholesale unique geographic position in Oman enables the firm to offer ultra-low latency networking to communications hubs in Asia, the Middle East, Africa and Europe. Ultra-low latency networking enables innovation in applications and services and provides a foundation for Digital Transformation globally.
Mr. Sohail Qadir, VP, Omantel Wholesale, noted that the company is continually developing and adding to the firm's satellite capabilities to give customers unique connectivity options as well as an exceptional networking experience. Satellite is an important element of Omantel's connectivity ecosystem and, by working with NorthTelecom, the company is adding capacity and growing its presence on the ground and in the sky.

Hadi Nazari at NorthTelecom added that satellite remains critical to global infrastructure and enables businesses across the globe to stay connected whenever they want and wherever they might be located. Growth of global internet means that applications and service have to be delivered with always-on performance. Together with Omantel, NorthTelecom is ensuring that end users get connected and have an optimal application experience.