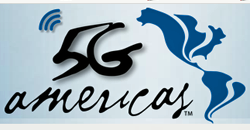 5G Americas has announced the fifth of their biannual Global 5G Events, to be held in Austin, Texas, on May 16 and 17, 2018 — 5G New Horizons Wireless Symposium will bring together experts from leading global associations from around the world to discuss the current status and progress of 5G.
The Global 5G Event series was developed in the interest of efficiency and building global consensus on 5G and was announced in October of 2015 by the following parties to a Memorandum of Understanding: 5G Americas, (Americas), The Fifth Generation Mobile Communications Promotion Forum (5GMF) (Japan), 5G Forum (Republic of Korea), IMT-2020 (5G) Promotion Group (China) and The 5G Public Private Partnership (5G PPP) (Europe). In May 2017, Brazil (Telebrasil) joined the partners on the Global 5G Event to support multi-lateral collaboration on 5G systems across continents and countries.
5G New Horizons Wireless Symposium is co-located with 5G North America and BCE at the Austin Convention Center. For more information on the program and Symposium, visit 5G New Horizons. Association executives, regulators and policy makers, leading operators and manufacturers representing the five world regions including 5G Americas will provide presentations and panel discussions at the 5th Global 5G Event.
Following are the 5G Global Events:
1st - Beijing, China, IMT-2020, May 31-June 1, 2016
2nd - Rome, Italy, 5G PPP, November 9-10, 2016
3rd - Tokyo, Japan, 5G MF, May 24-25, 2017
4th - Seoul, Korea, 5G Forum, November 22-23, 2017
5th - Austin, USA, 5G Americas, May 16-17, 2018
Chris Pearson, President of 5G Americas commented that the industry is at the point in time where 5G is truly visible on the horizon, and yet there remains further discussion and planning for the successful roll-out of many new technology, regulatory, business and spectrum concepts. 5G Americas is pleased to offer this global event with strong representation by the leading international organizations that are fostering this development for a truly connected society.