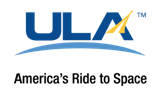 [Satnews] NASA's Launch Services Program announced today that it selected United Launch Alliance's (ULA's) Atlas V vehicle to launch the Tracking and Data Relay Satellite M (TDRS-M) mission, the third and final satellite in the current TDRS series.
"We are very pleased that NASA has selected ULA to launch TDRS-M," said Jim Sponnick, ULA vice president of Atlas and Delta Programs. "ULA and NASA have collaborated on 11 highly successful Atlas V launches and we look forward to applying a one-launch-at-time focus on mission success to the TDRS-M mission."
The mission is scheduled to launch in late 2017 from Space Launch Complex 41 at Cape Canaveral Air Force Station in Florida. This mission will launch aboard an Atlas V 401 Evolved Expendable Launch Vehicle (EELV), which includes a 4-meter diameter payload fairing.
"NASA has trusted our highly reliable Atlas vehicles to launch all second and third generation TDRS satellites," said Laura Maginnis, ULA vice president of Custom Services. "Our team is ready to again demonstrate the critical teamwork with NASA to ensure the successful integration and launch for the next in the series of TDRS satellites."
NASA established the TDRS project in 1973, with the first launch in 1983, to provide around-the-clock and around-the-Earth communications for the network that routes voice calls, telemetry streams and television signals from the International Space Station, as well as telemetry and science data from the Hubble Space Telescope and other orbiting spacecraft.
With more than a century of combined heritage, United Launch Alliance is the nation's most experienced and reliable launch service provider. ULA has successfully delivered more than 100 satellites to orbit that provide critical capabilities for troops in the field, aid meteorologists in tracking severe weather, enable personal device-based GPS navigation and unlock the mysteries of our solar system.