This partnership will enable the two companies to work together to test and verify the Orion's safety system during ascent to space before it begins missions with astronauts to deep space. These tests are vitally important to ensure the safety of those traveling for long periods of time in deep space.
Space Florida is partnering with NASA's Johnson Space Center (JSC) in Houston, Texas for use of Space Launch Complex 46 for the Orion spacecraft's Ascent Abort-2 test. The landmark Sub-License Agreement gives JSC priority use of the launch complex. The collaboration is an effort to enable and ready a key part of the Orion, America's next generation exploration vehicle, for human spaceflight by testing from Space Florida's Space Launch Complex (SLC) 46 at the Cape Canaveral Spaceport.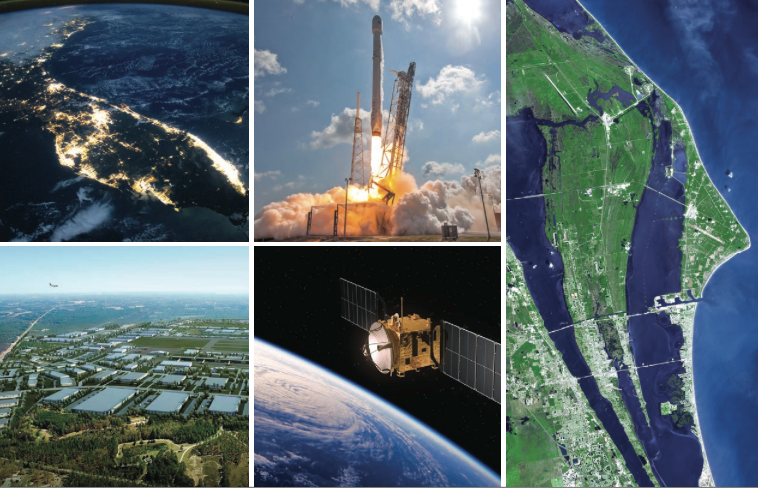 Space Florida's commitment to support increased future launches from SLC-46 will be enhanced by a 190-foot tall Lightning Protection System to be constructed by Summer 2018.
SLC-46, flight proven with the launch of the Orbital ATK Minotaur IV rocket in August of this year, is currently undergoing post-launch repairs and mission-specific modifications in preparation for Ascent Abort -2 (AA-2) test activity beginning in Spring 2018.
Space Florida COO and Executive General Manager of the Cape Canaveral Spaceport Jim Kuzma said that Space Florida looks forward to supporting NASA on the Orion AA-2 test, which exemplifies the evolution and future of human space exploration, and that Cape Canaveral has been the embarkation point for more humans launched into space than anywhere else. They look forward to continuing that legacy for the next generation of space missions.
SLC-46 is located on the eastern most end of the Cape Canaveral Air Force Station (CCAFS), and covers approximately 30 acres. The launch facility, originally built in 1985 by the United States Navy to support land-based testing of the Trident submarine-launched ballistic missile, has since become a multi-use complex capable of supporting a wide range of launch vehicles.
Space Florida serves as a mission partner to SLC-46 customers, providing lease access to the site and serving as liaison to range services.
Space Florida's SLC-46 is a flexible and configurable launch facility that can be modified to support a variety of new and smaller launch vehicles, including suborbital vehicles requiring only a concrete pad surface for mounting a launcher. With minimal post launch refurbishment required, SLC-46 can support multiple launches per year.