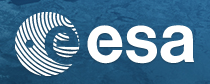 A diverse group of 10 project partners have joined to become an SES-led consortium to oversee European research and business organizations to jointly develop the next generation satellite-based cybersecurity system, the Quantum Cryptography Telecommunication System (QUARTZ).
The development of QUARTZ is supported by the European Space Agency (ESA) under a recently announced agreement with SES. In the project framework, SES and partners will define, design and develop a satellite-based Quantum Key Distribution (QKD) system and service architecture, which will include the future service and the core technologies, as well as ground end-to-end testing. QUARTZ applications will address the needs of users such as telecommunication operators, financial organizations, infrastructure providers, institutions and governmental organizations.
The new members of the consortium will develop a system that will generate encryption keys in space, and securely transmit those keys to users on Earth via laser.
Members include:
AIT Austrian Institute of Technology GmbH
German Aerospace Center (DLR), Institute of Communications and Navigation
ID Quantique
itrust consulting
Ludwig-Maximilians-University
LuxTrust
Max Planck Institute for the Science of Light
Palacky University
Tesat-Spacecom
TNO
In order to achieve delivery of a reliable, globally available cybersecurity system and deliver next-generation encryption keys to networks in geographically dispersed areas, the new platform will leverage the unique advantages of satellite, including global reach and unlimited coverage.