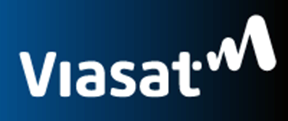 In the defense sector, Viasat aims to top a record-breaking 2019 by improving their Defense and Government Communications technology for warfighters, all of which will drive the company's efforts in 2020 to improve crucial communications for warfighters.
Having achieved a series of key milestones over the course of the last year, 2020 may prove to be another record-breaking period for Viasat as the company continues to enhance its market-leading technology and thoughtful leadership throughout the defense sector.
Highlights in 2019 saw Viasat's Government Systems business exceeding $1 billion in annual revenue for the first time in the company's history.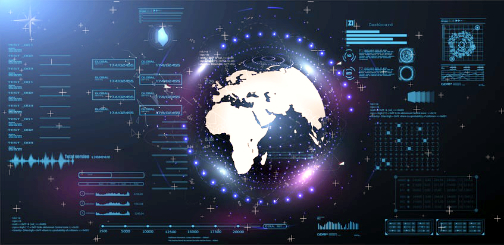 Viasat was also prominently featured across a series of industry-leading government rankings. These saw the company climbing from 82nd to 46th in the "2019 Washington Technology Top 100" as well as jumping 90 spots in the "Bloomberg Government (BGOV) 2019 Federal Industry Leaders List". Viasat also demonstrated differentiated progress in the 2019 "Defense News Top 100".
According to Viasat's President for Government Systems, Ken Peterman, this ongoing success presents an exciting future for the company as it continues to support warfighters and military forces operating around the world. He said that Viasat is one of the fastest movers in terms of growth trajectory in the defense market today. The company's unique culture of innovation, technology leadership, agile development processes and flexible business models are seeing enormous demand from warfighters and the firm's military customers.
Peterman highlighted the company's mix of veterans, engineers and technologists as key to the company's ability to maneuver in a more entrepreneurial fashion throughout the defense market. He noted that this agility enables Viasat to accelerate the delivery of cutting-edge mobile networking, cybersecurity, information assurance, satellite communications and cloud-enabled capabilities to support today's warfighter.
Peterman continued by stating that most of these technologies were invented by the defense community, but over the past 15 years, leadership has firmly transitioned into commercial hands. That enables companies such as Viasat to continue to accelerate the delivery of turnkey capabilities at unprecedented levels.
Today's private sector technology is moving faster than the current acquisition systems and processes can move. Viasat, in large part, is moving beyond traditional acquisition process and policies to get much needed technology to the warfighter, faster and more effectively than ever before. A close understanding of the customer by Viasat's team is instrumental to this success.
A specific technology area of interest completed by Viasat in 2019 included ongoing development and growth of the company's next generation tactical data link (NGTDL) business

Key NGTDL milestones achieved throughout the year included the delivery of the 1,500th KOR-24A Small Tactical Terminal (STT)

Delivery of almost the 2,500th AN/PRC-161 Battlefield Awareness and Targeting System-Dismounted (BATS-D) handheld Link 16 radio

Successful integration of Advanced Concurrent Multiple Reception (CMR) technology capabilities across Viasat's extensive line of next generation link 16 products

New advancements for the company's Move out / Jump off (MOJO) expeditionary tactical gateway system, which is designed to blend air and ground situation awareness pictures.
In 2019, Viasat also won a development contract to design the first Link 16 satellite that will be launched into LEO. This enables the future possibility of the company extending Link 16 capabilities to Beyond Line of Sight (BLOS) operations as well as networking the LEO satellite to the ViaSat-3 geostationary (GEO) constellation for a truly global solution.
Viasat also continued to further develop its Hybrid Adaptive Network (HAN) concept, which will be designed to maximize warfighter connectivity, security and resilience by providing simultaneous access to multiple commercial and military networks. With more than 100 HAN demonstrations completed over just the last 120 days of 2019, Viasat successfully proved its ability to assure resilience, advance security and deliver significantly improved levels of connectivity at the tactical edge, Peterman confirmed.
Work included a demonstration to the U.S. Air Force's AFWERX program as part of the Multi-Domain Operations Challenge in July, which saw Viasat supporting connectivity in integrated operations in the air, space, land, sea, cyber and across the electromagnetic spectrum. Expected to be capable of meshing together LEO, MEO and GEO satellites offering Ku-, Ka- and Mil-Ka frequency bands; multiple ground infrastructure support systems; and multiple, external networks, the HAN is expected to support Line of Sight and BLOS communications as well as real-time network management; visualization and control; real-time active cyber security; cloud-enabled technologies; and real-time situational awareness across multiple end user devices.
The HAN's end-to-end communications network will be designed to provide government customers with more rapid sensor-to-shooter targeting cycles; reductions in cognitive burdens; as well as predictive analytics to support intelligence, surveillance, target acquisition and reconnaissance (ISTAR) missions, force protection; and battlefield medicine.
Peterman added that the HAN will also be supported by the ViaSat-3 constellation. He then said that, ultimately, this all comes down to the warfighter. When the nation's young men and women put on a uniform and go into the service, the company has an obligation to give them the same kind of technological capabilities that they have grown up dependingd upon — Viasat's employees are committed to working toward finding a better way for the men and women in uniform everyday — and we don't plan to slow down anytime soon.
Story by Kim Hampson, Viasat