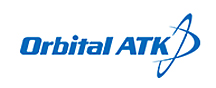 Orbital ATK, Inc. (NYSE: OA) has delivered the THAICOM 8 satellite to the launch site in Cape Canaveral, Florida.
THAICOM 8 is the second satellite Orbital ATK has built for Thaicom PLC and is based on the company's flight-proven GEOStar-2™ platform. The satellite arrived at the launch site after being shipped on Wednesday, April 27, from the company's design, manufacturing, integration and testing facility in Dulles, Virginia.
THAICOM 8 is set to launch in late May aboard a SpaceX Falcon 9 vehicle. The satellite will support Thailand's growing broadcast industry and will provide broadcast and data services to customers in South Asia, Southeast Asia and Africa.
Commissioned in 2014, THAICOM 8 was ordered shortly after the company-built THAICOM 6 satellite was launched into orbit in January 2014. A Ku-band satellite, THAICOM 8's payload includes 24 active transponders that will deliver broadcast and data services.
A Falcon 9 rocket will deliver the satellite into the targeted geosynchronous transfer orbit where THAICOM 8 will enter a 30-day testing phase. Following on orbit activation, and after reaching its final orbital slot, Orbital ATK will then turn over control of the satellite to Thaicom for initiation of normal operations. THAICOM 8's orbital location will be 78.5 degrees East and the satellite is designed to operate for more than 15 years.
The THAICOM 8 satellite is the 36th GEOStar spacecraft launched for customers around the world. Orbital ATK is currently producing several commercial satellites that will be delivered and launched for customers over the next several years, including the Al Yah 3, HYLAS 4 and SES-16/GovSat spacecraft. The company has also begun work on the new Mission Extension Vehicle-1 (MEV-1) for the company's recently announced commercial satellite servicing agreement with Intelsat, S.A.
The THAICOM 8 satellite was completed by Orbital ATK two months ahead of schedule, according to Amer Khouri, the Vice President of the Commercial Satellite Business at the company, a worthy accomplishment.