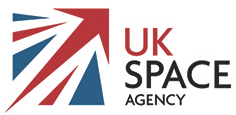 The UK Space Agency will offer some new funding— £2m—for the space and satellite technology sectors to ensure their place in Earth observation, and to delve into issues such as deforestation and disaster monitoring.
This support is also for a joint program for UK companies and academia to develop innovative technologies to observe Earth from space. A new online portal will also provide businesses and academics with access to real-time satellite data to help them monitor changes in our planet. Working together with the University of Leicester, Airbus Defence and Space UK, and RAL Space, the £2m funding from UK Space Agency will support UK companies and academia to develop their technologies and help them gain access to a government funding sum of £10m that enables them to take their ideas to the next level.
The launch of the Sentinel Data Access Service (SEDAS) web portal will allow anyone in the UK to access 30 days of satellite data through the Copernicus Program. Funded by the UK Space Agency in partnership with the Satellite Applications Catapult, this improved data access will help drive growth in the UK, maximizing the industrial and scientific benefit of observations of Earth from orbit.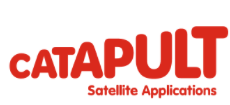 Jo Johnson, Minister for Universities, Science, Research and Innovation, said, "The UK is already a world-leader in satellite technology and Earth observation and this investment will help us keep the competitive edge in the design, development and build of instruments on future spacecraft. The data portal will also help a wide range of businesses and academics track changes to Earth's landscape so we can learn how to deal with coastal erosion, prepare for natural disasters like earthquakes and monitor crop harvests to improve food security around the world. "
The announcement is the next step in the government's National Space Policy which aims to make the UK a European hub for commercial spaceflight and space sector technologies. Worth £11.8 billion to the economy, the Government is committed to growing the UK's commercial space sector with the ambition to capture 10 per cent of the global market—supporting 100,000 new jobs and generating £40 billion for our economy by 2030.
Satellite technology development
New funding for satellite technology development will be managed on behalf of the UK Space Agency by the Center for Earth Observation Instrumentation (CEOI), a consortium of world-class academia and industry experts. Previous grant winners have achieved success to date by developing technology and positioning UK industry to win over £150m in external contracts over a 10 year period.
Over the next five years, CEOI will be responsible for managing Earth observation technology projects with a total value of up to £20m including industrial co-investment, ensuring the UK remains competitive in the global space sector, supporting a growing community of SMEs and maintaining a leading role for UK scientists.
The University of Leicester held a signing event this week for the contract with the CEO of the UK Space Agency, the Vice-Chancellor of the University of Leicester and attended by senior figures from Airbus Defence and Space, and STFC RAL Space.
Professor Paul Boyle, President and Vice-Chancellor of the University of Leicester, said, "The University is world-renowned for its work in space science—every year since 1976 has seen a Leicester built instrument operating in space. The UK Space Agency is an important partner for the University in developing our Space and Earth Observation interests and our management of the CEOI program continues a successful collaboration with Airbus, QinetiQ and STFC. The University is extremely well placed to bring academic input to the project and it complements other important projects such as NCEO (National Center for Earth Observation) while aligning with our ambitious plans to develop the National Space Park."
Better data access
Using the expertise at Satellite Applications Catapult, Airbus Defence & Space, Deimos UK and GeoCento, the SEDAS portal opens up a key Earth Observation satellite data stream for UK companies, scientists, policy makers and members of the public.

Radar data from the Copernicus program's Sentinel 1 satellite can be searched by location by drawing a shape or uploading a shape file to define the area of interest or time. Results for existing data can be downloaded, and details of data scheduled to be collected over the next fortnight (two weeks) will help users plan ahead. Optical data from Sentinel 2 will be added to the SEDAS portal in the near future, further expanding the opportunities to exploit and produce market leading Earth Observation products and services for all users.
This data could help businesses in nearly every sector of the economy benefit from the unique vantage point of space. Satellite data already helps efforts to tackle deforestation, food security, disaster monitoring and coastal pollution. The satellites provide global coverage of the Earth's land surface every 10 days, allowing users to track gradual changes.
Stuart Martin, CEO of the Satellite Applications Catapult, said, "SEDAS is a new tool for anyone interested in using satellite data, making it easier to access for everyone. By helping users understand what data is available, and how to access and use it, we can help the use of satellites for evidence-based decision making, information gathering and environment monitoring.
"For example, this satellite data is already proving its value in monitoring land use. Its high revisit frequency, ability to distinguish between different crop types and deliver timely data on plant indices has the potential to transform precision farming."
https://www.gov.uk/government/organisations/uk-space-agency