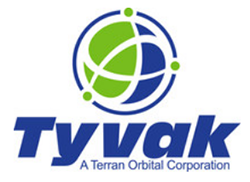 Two 1U smallsats for the PropCube Program, named Flora and Merryweather, developed by Tyvak Nano-Satellite Systems, Inc., a Terran Orbital corporation, have successfully spent three years in LEO, exceeding the original design lifetime by three times.
Flora and Merryweather have been transmitting critical calibration beacons to improve communications systems. These signals were sent to Earth-based receiver sites that include the Arecibo Observatory in Puerto Rico as well as HAARP, Alaska, to collect data. This mission was also used to test the Naval Postgraduate School's Mobile CubeSat Command & Control (MC3) ground station network.
Originally developed in 2012, Tyvak's Intrepid 1U platform has been an industry benchmark and is considered the main turning point in the commercialization of cubesats. Following on this success, Tyvak's Endeavor and Excelsior platforms accommodate missions requiring satellites from 6 to 240 kg., attesting to Tyvak's commitment to improving smallsat capabilities and operational relevance.
Executive Comment
Anthony Previte, the CEO of Tyvak Nano-Satellite Systems, Inc., said that the company is thrilled to see the firm's first-generation avionics continued operation and look forward to Tyvak's Excelsior Platform commencing orbit operations later this year.