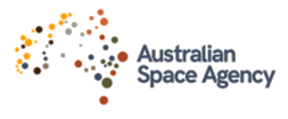 Maxar Technologies (NYSE:MAXR) (TSX:MAXR) has signed a joint statement of strategic intent and cooperation with the Australian Space Agency.
Under the statement, Maxar and Australian Space Agency will investigate collaboration in areas of mutual strategic interest related to Earth intelligence and space infrastructure capabilities, and space-related Australian education and training initiatives.
These projects may include development of next-generation space robotics, ground stations focused on optimized servicing of large satellite constellations, optical and communications satellites, space-based maritime surveillance and artificial intelligence and machine learning technologies that extract insights from Earth observation data at scale.
Dan Jablonsky, Maxar CEO, said the company is honored to support the Australian Space Agency as it seeks to expand the nation's role in the international civil space community and the firm looks forward to contributing technology and expertise from Maxar's 65 year heritage in space to projects and programs that enable them to achieve this goal.
Anthony Murfett, Deputy Head of the Australian Space Agency, said the organization aims to triple the size of the Australian space industry to $12 billion and create 20,000 new jobs by 2030. Signings with companies such as Maxar will continue to develop the local space economy, and benefit Australians through space technologies. Cooperation across government, private industry and research both nationally and internationally will provide linkages for Australia to access a greater segment of the global space economy.