[SatNews] Space Coast Launch Services, Patrick Air Force Base, Florida, has been awarded a $36,328,456 modification (P00189) on previously awarded contract FA2521-05-C-0008 to exercise an option.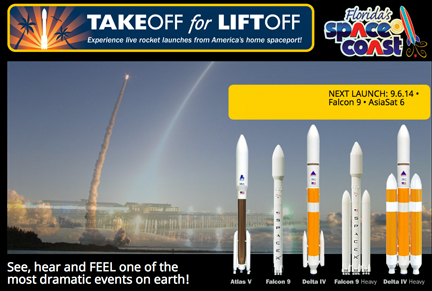 The contractor will provide operations, maintenance and engineering support to critical launch, spacecraft and ordnance facilities and support systems owned by the 45th Space Wing. These facilities and systems are vital to the support of Department of Defense, civil and commercial space launch processing at Cape Canaveral Air Force Station, Florida.
The Launch Operations Support Contract contractor is responsible for planning and executing all preventive and corrective maintenance and performing configuration changes to LOSC facilities and systems necessary to achieve the greatest operational availability for mission support. Work will be performed at Patrick Air Force Base, Florida, and is expected to be completed by September 30, 2015. No funds are being obligated at the time of award. The 45th Contracting Squadron, Patrick Air Force Base, Florida, is the contracting activity.
The Space Coast Launch Services infosite is located at http://spacecoastlaunches.com/