Eutelsat Communications (NYSE Euronext Paris: ETL) has acquired NOORSAT, one of the leading satellite service providers in the Middle East, from Bahrain's Orbit Holding Group.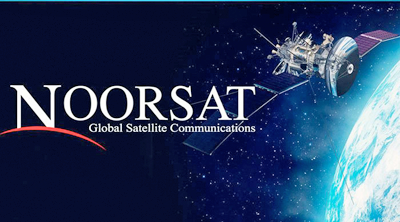 Established in 2004, NOORSAT is the premier distributor of Eutelsat capacity in the Middle East, serving blue-chip customers and providing services for over 300 TV channels almost exclusively from Eutelsat's market-leading Middle East and North Africa neighborhoods at 7/8° West and 25.5° East.
The acquisition of NOORSAT fits with Eutelsat's broader strategy of streamlining distribution within selected core video neighborhoods where the company can create value. This acquisition will allow Eutelsat to strengthen the long term commercial development of the firm's market-leading video positions in the Arabic world and increase its direct access to end-customers, facilitating stimulation of HDTV take-up and the upselling of incremental video services.
Eutelsat has acquired 100% of NOORSAT for a consideration of US$75 million, debt free and cash free. The acquisition will add upwards of US$15 million to Eutelsat's consolidated revenues on an annualized basis after the elimination of the capacity leased by Eutelsat from NOORSAT, with the slightly dilutive impact on Eutelsat's EBITDA margin to be absorbed within the current margin objectives.
Michel Azibert, Eutelsat Chief Commercial and Development Officer, said that NOORSAT's capabilities and market knowledge will further consolidate the firm's longstanding position in the dynamic Middle East video market. By integrating NOORSAT's service platform and teams, Eutelsat is underlining the company's commitment to serving customers in one of the key markets within in the firm's global footprint.