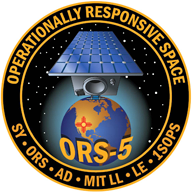 The U.S. Air Force's scheduled launch of the Operationally Responsive Space ORS-5 satellite aboard an Orbital ATK Minotaur IV rocket is set for August 25 during a four-hour launch window opening at 11:15 p.m. EDT.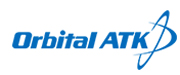 A live webcast will start 20 minutes prior to the launch, concluding approximately 30 minutes later, after spacecraft separation. The webcast can be viewed at www.orbitalatk.com.
At $87.5 million ($49 million satellite, $11.3 million ground system, $27.2 million launch), the ORS-5 satellite will operate from a low inclination orbit 372 miles above the Earth to aid the U.S. military's tracking of other satellites and space debris in geosynchronous orbit, 22,236 miles above the equator, commonly used by defense-related communications satellites, television broadcasting stations, and international space platforms.
ORS-5 will deliver space situational awareness capabilities at a significantly reduced cost compared to larger, more complex satellites, and serves as a gap filler mission for the Space-Based Space Surveillance (SBSS) Block 10 mission, originally launched in 2010. A successor SBSS mission is not expected to launch before 2021. The ORS-5 team is led by the Space and Missile Systems Center's Operationally Responsive Space Office, located at Kirtland Air Force Base, New Mexico. The Massachusetts Institute of Technology's Lincoln Laboratory is the ORS-5 prime space vehicle contractor. The launch is led by Space and Missile Systems Center's Launch Enterprise Directorate (SMC/LE), and will be on the first Orbital ATK Minotaur IV at Cape Canaveral.
The Space and Missile Systems Center's Advanced Systems and Development Directorate (SMC/AD) is integrating the ground system into its Multi-Mission Space Operations Center (MMSOC) version 2.1. ORS-5 is the first system on the updated ground system, which serves as the foundation for Enterprise Ground Services (EGS). Air Force Space Command's 50th Space Wing/1st Space Operations Squadron, will operate the ORS-5 system.
U.S. Air Force Space Command's Space and Missile Systems Center, located at Los Angeles Air Force Base, California, is the U.S. Air Force's center of acquisition excellence for acquiring and developing military space systems. Its portfolio includes the Global Positioning System, military satellite communications, defense meteorological satellites, space launch and range systems, satellite control networks, space based infrared systems and space situational awareness capabilities.