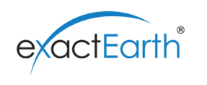 The area that will be viewed encompasses 11 million square kilometers...available to several users in the French Navy.
exactEarth Ltd. (TSX: XCT) (the "Company"), announces it has been selected by Telespazio France to supply Satellite AIS services to the French Navy as part of the recently announced four-year Trimaran 2 project won by a consortium of Airbus Defense and Space and Telespazio France.
Under terms of the contract, exactEarth will provide a Satellite AIS data feed of the French economic exclusion zone, which encompasses 11 million square kilometers, to Telespazio France who will provide a viewing capability to several users in the French Navy.
"This is an important strategic win which will allow us to develop business with new long-term customers," said Peter Mabson exactEarth CEO. "Telespazio is a key name in European satellite services and the French Navy has significant global maritime surveillance and security interests. Given exactEarth's industry leading satellite AIS capabilities, our ability to now offer advanced analytics and with our real-time second generation satellite system coming on line next year, we see the opportunity to substantially grow the value of this business over the next four years starting from this beachhead contract."