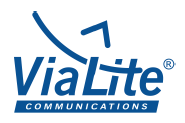 'They've got game' is the expression, and ViaLite will be there to cover the games, where and when...
ViaLite has been commissioned to provide equipment for live coverage of the Commonwealth Games 2018 by host broadcaster NEP Australia which is building four new outside broadcast (OB) trucks that are to be fitted with rack-mounted ViaLiteHD RF over fiber chassis cards. These modules will receive signals from ViaLite Blue2 Links located close to the action.
Buddhi Fonseka, RF engineer at NEP Australia said that they will be their smallest trucks as they are being linked to a central production hub via fiber links from the venues. Directing and producing as well as replays will happen back at base.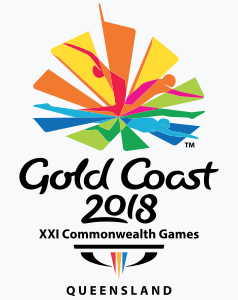 The order consists of one rack mounted ViaLiteHD unit for each of the four trucks, together with 20 Blue2 Links which will be built into portable cases by NEP. For this application, ViaLite's Blue2 Links have been configured as dual-transmitters to enable antenna diversity.
The Gold Coast hosts the 21st Commonwealth Games from April 4-15, 2018 making it the fifth time Australia has staged the games following Sydney (1938), Perth (1962), Brisbane (1982) and Melbourne (2006) – making Australia the nation that has hosted the most number of Games, and this year will mark the first time a Commonwealth Games will be held in a regional Australian city. The Commonwealth Games Federation (CGF) have been held every four years (except for 1942 and 1946 due to World War II) since the first British Empire Games were held in Hamilton, Canada in 1930.
NEP Australia is a part of the NEP Worldwide Network; a leading production partner supporting premier content producers in the broadcast and live events industries worldwide using ViaLite equipment.
There have been many magical moments witnessed at the Commonwealth Games over the years, including the famous "Miracle Mile" at the 1954 Games when England's Roger Bannister and Australian John Landy created history by both breaking the four-minute mile in a race.
The Games have grown from an event featuring 11 countries and 400 athletes to a modern sporting spectacular that includes 70 nations and territories and over 6,600 athletes and team officials. Positive changes in gender equity over the years have resulted in this year will mark the first time in the history of a major multi-sport Games that there will be an equal number of medal events for men and women.