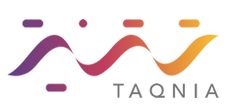 Taqnia Space and Arab Satellite Communications Organization, Arabsat, signed a new satellite manufacturing agreement "6-D" on the orbital position 44.5 degrees East, owned by both King Abdul Aziz City for Science and Technology and Arabsat. The signing took place in the Headquarters of King Abdulaziz City for Science and Technology ("KACST").
The new satellite "6-D" will provide all Ka-, Ku-band satellite telecommunication services, such as the Internet, fixed and mobile TV broadcast services and all satellite services on board aircrafts.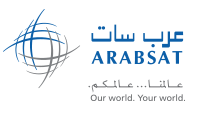 His Highness Prince Dr / Turki bin Saud bin Mohammed bin Abdulaziz Al-Saud, Chairman of King AbdulAziz City for Science and Technology said that the City and Taqnia Space work together to get the state-of-art technology in the field satellite, taking advantage of all the potentials provided by KSA and the Custodian of the Two Holy Mosques government in order to have a highly sophisticated and secured satellite telecommunication systems. To promote such an integrated approach, Taqnia Space is having a Strategic Partnership with Arabsat, the most prominent Satellite operators in KSA and the whole Region.
His Highness also stressed that the participation of KACST specialists as a key partner with Taqnia Space in the technology, the research and the development has contributed effectively in having the most advanced technical specifications of today's agreement is the culmination of the strategic partnership between Arabsat, King AbdulAziz City for Science and Technology and Taqnia Space, which started with satellite SGS-1 on the orbital position 39 degrees East, scheduled to be launched early 2018, with estimated investments of more than 650 $ million for manufacture, launch and orbit tests for both satellites.
Eng. Abdullah Al-Osaimi CEO of Taqnia Space said that this satellite comes as result of a development plan, started years ago after the 5-C satellite and the First Saudi satellite (SGS-1), planned to be launched in 2018 to meet the increasing demand on Satellite services, particularly the provision of Internet service voice calls and TV broadcast on board aircrafts, which will be applied on board "Saudi Airlines" aircrafts in early 2019 , to be the first airline in the Middle East to use the broadband service to provide such services for Passengers travelers on all classes.
http://www.taqnia.com/2014/EN/indexen.html